A path for sound: Frankie Barreda commits to music
With the irrefutable talent, undeniable style, and full-throttle take on her future, it's near impossible to challenge the impressive accomplishments of Frankie Barreda, junior, in the music industry. Going by the stage name of Frankie B., her deep-rooted passion for life on stage is taking her places that many only dream of.
Barreda's trek began with her first show back on July 4 of this year. She later released of her first video for her single "Queen."
She has a forthcoming self-titled EP that is being released via her website on Sept. 23 due to an artistic change of heart.
"We were trying to release it in August, but there was a song that I just wanted to re-record, and I wanted to take a different spin on it…to make sure it was perfect because I didn't want to release something that I wasn't completely proud of," Barreda said.
With her upcoming EP release, she will also preform at the House of Blues and has a possible TV spot in the works. More information will be disclosed on Barreda's Facebook page in the coming months.
Though Barreda has many live performances to look forward too, she did not forget her prior shows that have gone wrong.
"I was (putting) the guitar strap over me on stage (while) I was playing," Barrreda said. "The guitar strap fell, and the guitar fell on the stage, and then the amplifier that was in the guitar came off and… it's really bad. Yeah, so and the next day I had to get that repaired."
Frankie B's music is available on her website. You can also connect with her using Facebook, Instagram, and Twitter. Spread her music to other Red Devils and support her at her upcoming shows.
Leave a Comment
About the Contributors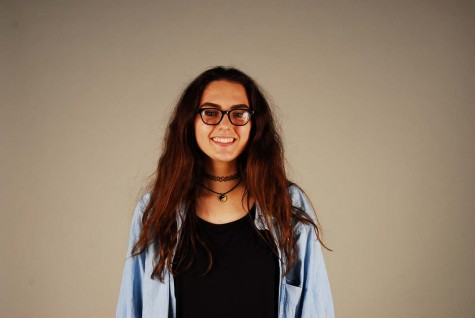 Mackenzie Murtaugh, Writer
When she's not working at the movie theatre or forcing her dogs to cuddle with her, Mackenzie Murtaugh is consistently reading at least 6 books at a time...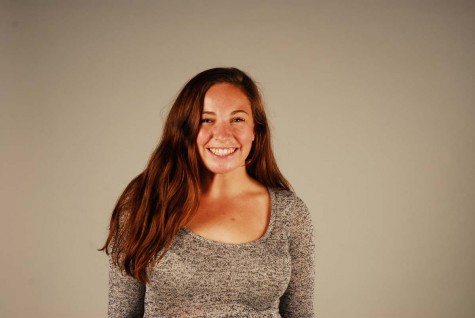 Caroline Kealy, Writer
Senior Caroline Kealy, known to many as "Carol", can always be found with a coffee cup in hand. An avid fan of river otters, Caroline loves spending time...