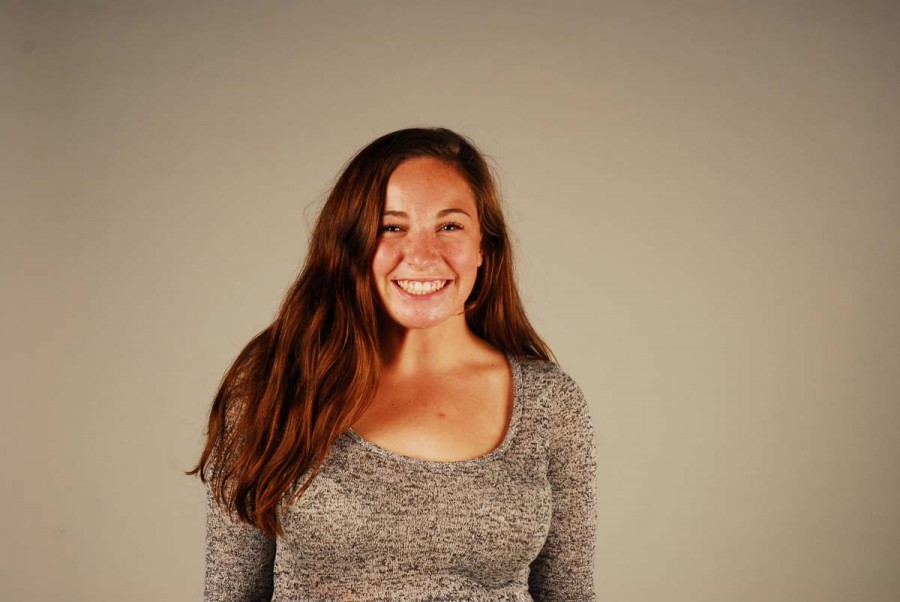 Senior Caroline Kealy, known to many as "Carol", can always be found with a coffee cup in hand. An avid fan of river otters, Caroline loves spending time outside visiting new places. While she's not exploring, she can be found watching Grey's Anatomy and eating carrots with humus. She enjoys reading memoirs, listening to the Indie Rock pandora station, and late night shopping at Target. Her favorite movie is (500) Days of Summer and she prides herself in being able to recite every line.
You can contact Caroline by email at 
816212@hinsdale86.org
.
Caroline Kealy, Writer
May 13, 2016

How high school movies are getting it wrong

(Story)

May 05, 2016

College dating: it's questionable

(Story)

May 02, 2016

The Truth Behind The Price Of Prom

(Story)

Apr 29, 2016
Apr 25, 2016

The problem with post prom

(Story)

Mar 15, 2016

Hazing: harmless or hurtful?

(Story)

Mar 14, 2016

A high schoolers guide to the primary

(Story)

Mar 10, 2016

Engineered for success

(Story)

Feb 24, 2016

Poetry club: more than what meets the eye

(Story)

Feb 12, 2016

A high school guide on how to survive Valentines Day

(Story)

Feb 04, 2016

The price of success; should you tutor for the ACT?

(Story)

Feb 01, 2016

Oscars whitewash: defamatory or coincidental?

(Story)

Jan 19, 2016

To AP or not to AP? Let's study that question

(Story/Media)

Jan 13, 2016

Should physical education be required for four years?

(Story)

Dec 09, 2015

Making time for melodies

(Story)

Dec 09, 2015

Why getting Zzzs can help you get help you get the A

(Story)

Dec 07, 2015

Are you ever too old to watch certain TV shows?

(Story)

Nov 25, 2015

The holiday music debacle; to listen or not to listen?

(Story)

Nov 13, 2015

Art week's grand finale

(Story)

Nov 08, 2015
Nov 02, 2015

Students Do Spooky Traditions on Halloween

(Story)

Oct 28, 2015

Central student uses Instagram to promote clean eating

(Story)

Oct 26, 2015

Clubs of the Central's past

(Story)

Oct 21, 2015
Oct 13, 2015

The Local Dead; Haunted stories

(Story)

Oct 07, 2015

Calling the creative; Solstice begins to brainstorm for new issue

(Story)

Oct 05, 2015

What use are dating tips?

(Story)

Sep 15, 2015

Central beauty guru takes on Youtube

(Story)

Sep 14, 2015

Speaking with style: A profile on forensics member Presleigh Renner

(Story)

Sep 11, 2015

A path for sound: Frankie Barreda commits to music

(Story)