Must have fashion trends for this summer
The end of the school year is near. As summer quickly approaches, it's time to begin thinking about switching your wardrobe with fresh summer fashion trends. Below you will find some essential items to include in your summer wardrobe. 
1.Biker shorts 
Tired of your shorts constantly riding up? Biker shorts are here to save your fashion crisis! Serving as a step-up from your average shorts, they add a fresh, sporty look and come in a variety of colors varying from neutrals to fun pastels.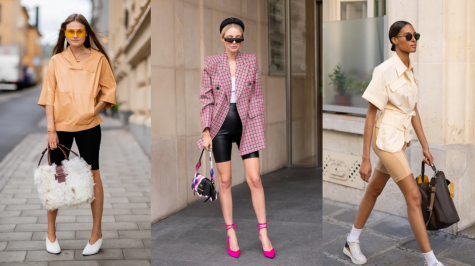 "Biker shorts are the hybrid between comfy leggings and showing some leg for spring, that have now moved beyond the workout lane and ridden into the world of fashion," said New York Post fashion blogger Sophie Cannon. 
2. Crochet items 
From checkered bikinis to rainbow pants and adorable handbags, there are a variety of crochet items to choose from. To the casual eye it may appear as a hard look to pull off, but it's very versatile! 
"Personally I love using checkered handbags as an accessory to spice up any outfit," said Senior Ashley Menendez. "They go with everything and you can't go wrong with one." 
3. Hair clips 
Hair clips are a fun accessory that every girl with long hair needs to add to their wardrobe. Whether you have unruly curls or straight locks, hair clips are meant for every girl! As the weather gets warmer, girls (and guys!) want their hair out of their face and neck. Hair clips are both cute and practical, with their first surge in fashion in the 90s. 
4. Pastel colors 
Pastels are light, airy, and a great addition to any spring/summer look! While still bringing bright and fun colors, they aren't too bold and still can be mixed with your daily jean shorts or plain white tank top! Pastels can be mixed in with any fun print, too, like checkers or stripes. 
"I like a lot of the spring pastel colors right now like green, orange, pink, that's always a lot of fun," said Senior Greer Lagor. 
5. Prints (like hearts or smiley faces)
Printed pants are a bold and fun new way to express your artistic side! Ranging from classic stripes and waves, to more abstract smiley faces and other designs, printed pants, skirts, and dresses are a unique addition to any closet!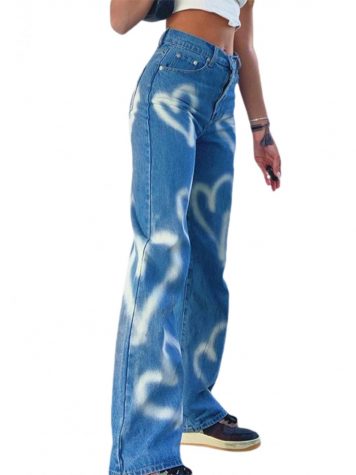 6. Gold chunky earrings 
These are a staple for all girls and guys. Throw on a pair of chunky gold earrings to sophisticate and add some class to any outfit. Chunky gold earrings also look superb when layered with multiple piercings, such as a hoop in the first hole, dangle in the second, and stud in the third! 
As the school year comes to a close and people are getting vaccinated, more things are opening up! For the first summer back to almost normal since COVID-19 started, there are a few basics and classics that everyone should have in their closet to show up and show out. From fun prints and bright colors, to classic basics and timeless staples, this summer's fashion is heating up. Don't forget to check Pinterest for some more ideas on what to wear, but also wear what you feel your best in!
Leave a Comment
About the Contributor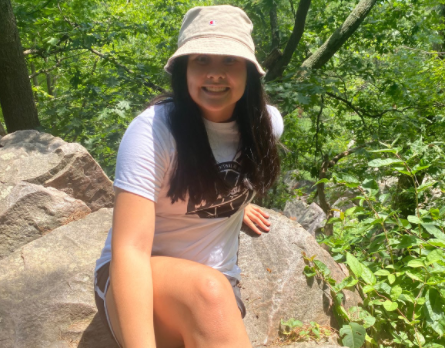 Gabi Camara, Writer
Gabi, a senior, is beginning her first year as a member of the Devil's Advocate team. When not a cross country and track practice, you can find...