Black Friday is over, but online deals continue
Black Friday is known as the ultimate kick-off for the holiday season. Stores open at the crack of dawn, waiting for customers to arrive and begin their day of plentiful spending. Many people dedicate the entire day to gift shopping and snagging the best deals around town. 
"I normally go Black Friday shopping for Christmas gifts. The sales are the best, and then I am not rushing right before Christmas to get gifts for my family," said Eric Salisbury, father of Elizabeth Salisbury, junior.
Some popular stores this year were Pacsun, Lululemon, and Macy's.
Pacsun was offering a 50 percent off sale on everything online, including free shipping with any purchase.
 "We had a lot of great deals this year. Working during Black Friday is definitely stressful, but it's really fun seeing customers stock up on gifts and get excited for the holidays," said Sydney Gould, Target employee.
Cyber Monday, an annual event that encourages shoppers to surf the web for great deals, proved to be a successful day all around. Crowded malls and lengthy lines may give people qualms about shopping in person. If you feel this way, online shopping has your back. Several stores are continuing to extend their deals online, which is perfect for those who missed out on in-person shopping.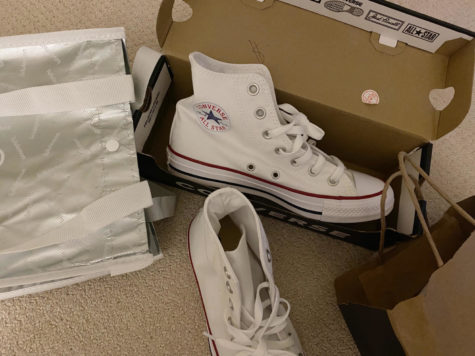 "I would rather shop on Cyber Monday and avoid waiting in lines forever. My favorite store, Aritzia, had really good deals on their website," said Ellie Ursillo, junior.
Ursillo decided to stay home and shop online in lieu of spending a day at the mall.  
"I think it's easier to shop online without the stress of everyone running around in the stores," Ursillo said.
Black Friday may be over, but many Cyber Monday deals are extended and waiting for those wishing for more. Don't wait to splurge on all of your most wanted items. The holidays are just around the corner.
View Comments (1)
About the Contributor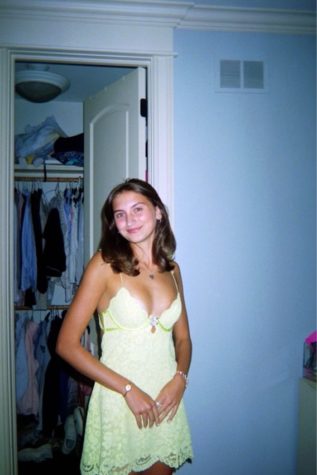 Taylor Levin
Taylor Levin, senior, is excited to be returning to Devil's Advocate as an Editor-In-Chief. She spends most of her time playing tennis for the Hinsdale...