Oishi Sushi serves affordable all-you-can-eat options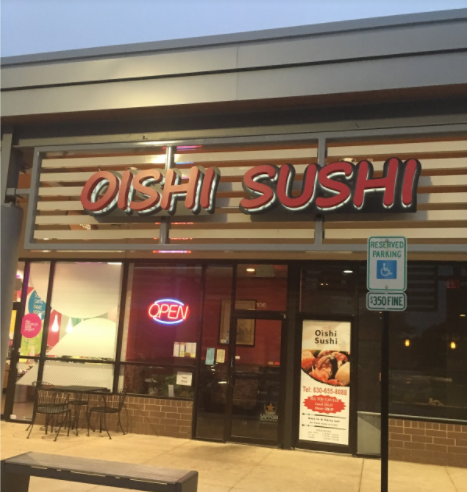 Located near the Whole Foods on Kingery Highway, Oishi Sushi is a phenomenal all-you-can-eat sushi bar, perfect for students who want a large amount of food for a fair price and adults who want good hospitality.
As I walked into the restaurant, there was a soft, harmonious song playing, setting a relaxed tone in the room. The host was very quick to help me to my table, but even before that, he asked about my day at school in addition to my general well-being. I was immediately impressed with their hospitality.
"[Oishi Sushi offers] good service and quality food," said Charlie Kwok, employee.
The restaurant's effort is evident due to the large amount of people who keep coming back for more.
"I love Oishi Sushi. Their food is always consistently delicious and affordable. My favorite roll is the 'Spicy Girl' roll. It has spicy crabmeat and avocado topped with salmon and eel sauce. It is a little sweet and a little spicy," said Jeri Galati, Hinsdale resident.
I ordered off of the all-you-can-eat menu for only $20. While ordering, I kept in mind the policy that you pay the restaurant for anything you don't eat, which meant I had to be mindful of portion sizes. My first dish consisted of hamachi (yellowtail tuna), sake (salmon), toro (fatty tuna), and unagi (freshwater eel). All of the fish on the plate was served nigiri style (fish on top of rice), along with a roll.
"[My favorite menu item is] 'Snow White Mountain' because it is our most famous roll," Kwok said.
The "Snow White Mountain" sushi roll features crabstick and avocado topped with tuna, crunch, eel sauce and spicy mayo for $11.95.
Many sushi restaurants simply cover up poor quality fish with lots of sauce and other ingredients, which is why I started with the nigiri. Eating only fish and rice is a sure way to tell the quality of the restaurant's food. The quality of the nigiri was excellent, above average for a good sushi restaurant.
Oishi Sushi is located at 6300 Kingery Highway, Willowbrook, Ill., 60527.
Leave a Comment
About the Contributor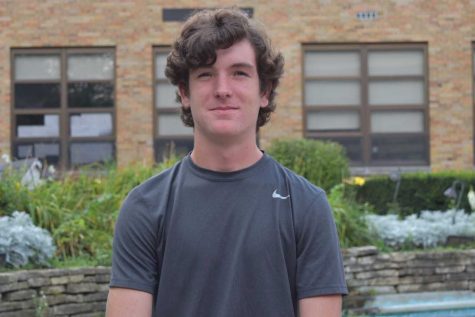 Peter Hughes, Writer
Peter Hughes is a junior who runs cross country and track. If he's not running, it's probably because he's either playing guitar or injured....