A glimpse into Black History Month
Every February, Central takes part in celebrating Black History Month. The tradition has been going on for 11 years and continues to develop each year. The month is composed of various festivities and events that display what Black history is all about.
The main goal for Black History Month is to educate Hinsdale Central and the community. Mrs. Deborah Wright-Powell, who works in the Special Education Department, established the whole idea due to minority students asking her how the school would honor black history.
This year, a majority of the students and teachers will get the opportunity to engage in the activities that go on.
"We are going to be doing a big classroom challenge. There is going to be criteria given at the beginning of February. That way, we will get all classrooms involved in some type of educational process on black history," Mrs. Powell said.
To kick off the month on Feb. 3, there will be drummers and a hip-hop dancer in the cafeteria during all lunch periods.
"The drums that will be used originate from Africa, which was always what gave talk to the people who lived there. We thought this would be a great way to start," Mrs. Powell said.
The second week is revolved around poetry. Any student has the ability to either write or recite poetry. In fact, some students have already picked pieces that they want to present.
"I like poetry, and it seems like a good opportunity to share what I have been writing for a while," said Daniel Sakho, senior.
The third week is 'celebration week'. On that Tuesday, a zumba class will dance in front of the students during lunch periods. On Wednesday, there will be balloons in the cafeteria and a specific menu that will be offered.
The last and final week, the Jazz band and choir will perform in the morning. That Friday, a town hall gathering will be held during school. 
"The town gathering gives us an opportunity for our voices to be heard. There will be homework assignments that are handed out afterwards to give everyone some time to reflect," Mrs Powell said.
To wrap up the month, the planning committee will present a film strip. There will also be a guest speaker, Billy Tuggle, who will show some of his art and speak to the audience.
As Feb. 1 approaches, students who have an interest in Black history get to reveal the true meaning behind the celebration.
"I think Black History Month is important for the whole community to be able to recognize black people and their achievements. I think that they haven't been acknowledged as much as they should be," said  Ndidi Ojiako, junior.

Here's a schedule for the events that will take place in February to honor Black History Month.
February 3: Drummers and hip-hop dancer
February 10: Poetry
February 14: Zumba dancing  
February 15: Balloons in the cafeteria
February 21: Jazz band performance in the cafeteria
February 22: Choir performance in the cafeteria
February 24: Town hall meeting
February 28: Film strip with a guest poet and buffet
Leave a Comment
About the Contributor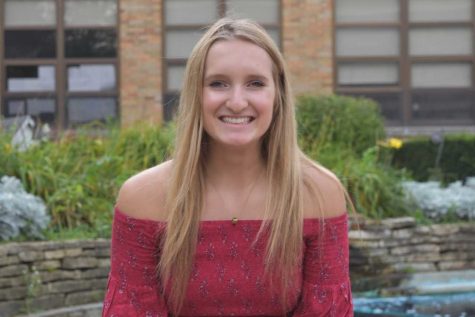 Sydney Seda, Managing Editor
Sydney Seda is a senior who loves to have a good time. You can catch her watching multiple episodes of Grey's Anatomy or volunteering at Hinsdale Hospital....