Gallery: A local look into Adopt-A-Dog Month
Upon walking through the doors of the Hinsdale Humane Society, one can hear the various barks from dogs of all sizes, breeds, and personalities. Looking through the bars of the multiple kennels, every dog looks and acts differently. While all of these dogs vary drastically in their appearances and dispositions, they all have one thing in common: the need for a loving home.
October is Adopt-A-Dog Month, and the Hinsdale Humane Society is looking to get all of their dogs adopted by the end of the month.
Kym Iffert, the Operations Manager at the Humane Society, explains that there are two main goals for this year's Adopt-A-Dog Month.
"First of all, our goal is to try and get as many animals out of our shelter as we can. Every time an animal is adopted, we look at it as saving two animals because as one leaves our shelter, that makes space for another animal that we can pull from an overcrowded shelter and keep from getting euthanized," Iffert said. "The secondary reason that we do Adopt-A-Dog Month is to make people aware that there are other places to get a dog other than a breeder or a pet store. There are millions of animals out there looking for homes, and if we can make people aware of the fact that they can go into a local shelter and adopt, then it will hopefully save some other animals from having to be put in those positions."
Given that the Hinsdale Humane Society is only three to five minutes away from school, many students are actively involved, whether they are employees, volunteers, or have adopted a pet from there before.
"The majority of the dogs come from bad situations or high kill shelters. Some are really scared and are in desperate need of a home. If all of the dogs were adopted this month, it would make the lives of the dogs so much better than what they have had," said Katie Erickson, junior who volunteers at the Humane Society and co-manages the Instagram page @hinsdale_to_the_rescue.
Many of the dogs that are up for adoption this month have come from situations like the natural disasters in the south or crowded shelters.
"Right now, we have a couple dogs that have come up from Hurricane Irma, and we have a number of dogs that came from an overpopulated shelter in southern Illinois. If [the overpopulated shelters] have more animals coming in than they can adopt out or if they don't have the staffing or resources to be able to take care of [the animals], then there are two options: they can either go to another shelter, like ours, or unfortunately sometimes they would be euthanized, just because they don't have the time or space," Iffert said.
All of the pets that are up for adoption are on their website for people interested in getting a dog or cat. A short explanation of the pet and their personality is detailed on the website as well. Also, according to Iffert, the process of adopting a dog at the Humane Society is not complex.
"There's an application process, so [someone who wants to adopt a dog] would have to fill out a basic application, so we can get a little bit of an idea of what their family life looks like, what kind of animal they're looking for personality-wise, and we'd have them sit down with a counselor who would make sure that it's a good match. If the animal is not already spayed or neutered, it would have to get spayed or neutered by one of our local veterinarians, then the family would come pick up the animal from the veterinarian," Iffert said.
The Humane Society strongly encourages you to come in and look at the dogs that are up for adoption. In order to accomplish their goal for Adopt-A-Dog Month, they would like all dogs to go home with loving families.
"I would definitely recommend adopting a dog from the Humane Society. Everyone there was super helpful and made the process of adopting my dog very easy, " said Meghan Malec, freshman, who recently adopted a dog from the Hinsdale Humane Society. "It makes me happy knowing that I gave a dog that was given a rough life a new, loving home."
Leave a Comment
About the Contributors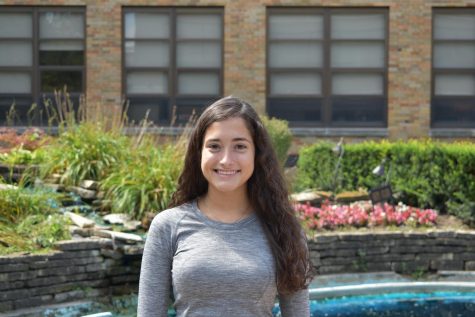 Michalea Halikias, Managing Editor
Michalea Halikias is a senior who can often be found shopping online, listening to music, or hanging out with her friends. She loves watching Master Chef,...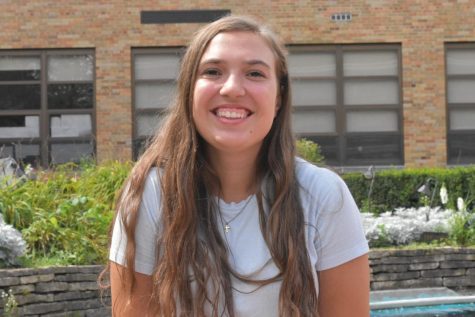 Michaela Malec, Photographer
Michaela Malec is a senior who can be found watching Hallmark movies or binging almost every show on Netflix. If Michaela is not on her couch watching...