Black Student Union empowers students
A new student club, the Black Student Union, was created last month by Mr. Billson Rasavongxay, the social studies department chair, to celebrate and embrace the black population at Central and to encourage and establish a support system for black students.
Mr. Rasavongxay developed the idea for a club to foster a sense of unity and understanding amongst students of color at Central. Prior to the club's founding, there wasn't an organization to honor black culture and its connection to Central students. The first meeting was held on Jan. 30.
While there are opportunities for black students to embrace their identity, such as Black History Month, some argue that celebrations were minor and weren't effective in honoring black culture. To commemorate the diversity at Central for Black History Month in February, posters were hung around the school, a display in the library was created to honor black writers, a diversity town hall was held in the library, and a pizza party was held for black students.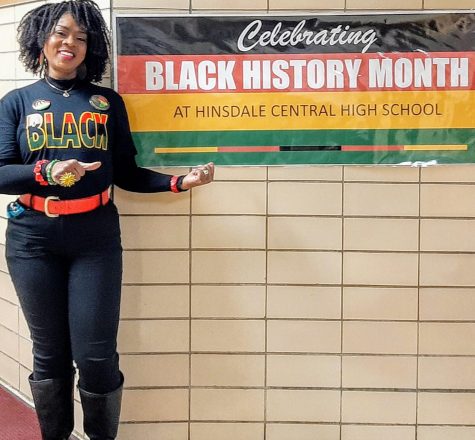 Traditionally, United Club has been responsible for spreading awareness of Black History Month and for working to establish solidarity amongst students of all races. In the past, they have featured black jazz bands, sponsored poetry slams, held poster contests to celebrate the Civil Rights Movement, and hosted a guest speaker from the Little Rock Nine. However, this club was dissolved last year due to cuts in the referendum, which prompted disappointment among many who argued that not enough was being done to honor black culture.
"There are clubs that celebrate various minorities in the school, but black kids barely know they have a club and ally," said Ms. Cassandra Richardson, who works in the special education department. "With this club, we want to help create a safe space for black students to identify and contact adult and student allies."
Two percent of Central's total student population is black, and there are only seven black staff members.
"Black students at Central need more role models," Richardson said. "Black people did a lot to help build this country, and they need to be represented, and black students need to know that they matter as well."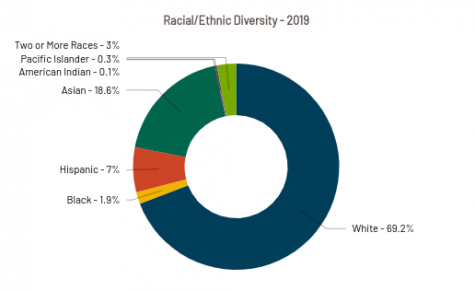 Many black students have said they felt alienated and frustrated at the lack of diversity at Central and the school's ineffectiveness in celebrating black culture. However, the Black Student Union has proved to be a successful way to unite black students and provide them with a social network, as well as to encourage inclusivity.
"I get to be in a room with other people who look like me—something that I have never, ever gotten the opportunity to do before in all my years at Hinsdale Central," said Chigo Ojiako, junior.
Black Student Union aims to create a safe environment where students can seek help, share their experiences with racism, forge friendships, and learn how to combat racism. Students are given the opportunity to do so in club and town hall meetings, where there are featured speakers who encourage the creation of alliances between students and staff and to create an understanding to establish a peaceful atmosphere at Central.
"There are so many aspects of the club that I enjoy, but the one thing that I enjoy most is that it feels like a safe haven," Ojiako said. "In nearly every single class I am in, I am the only African American. When I go to the meetings for Black Student Union, however, I finally don't feel so out of place, alone, or singled out."
Club members also said they appreciate the opportunity to be able to distance themselves from the stresses of school and to proudly embrace their skin color and identity without fear of being subjected to discrimination.
"When I'm in club meetings, I don't feel like I'm at Hinsdale Central," said Kendall Griffin, junior. "It's such a relieving feeling, and I can be myself in that room and breathe for once."
Club members and sponsors are optimistic about the change the club has the potential to generate, and are excited to create a better understanding of black culture at Central.
"This club can teach students to be agents of change and 'encouragers' of peace," Richardson said. "In the end, it's all about peace, and this club can get that fire started."
For more information about the Black Student Union, you can contact Ms. Richardson at [email protected].
Leave a Comment
About the Contributor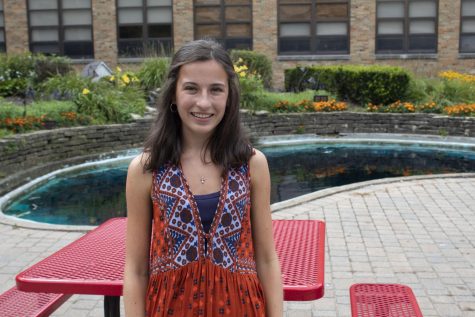 Olivia Ostrowski, Editor-In-Chief
Olivia, a senior, is excited to be apart of the Devils' Advocate team. She loves playing tennis and lacrosse, and competes in these sports at Central....