From lacrosse player to Yale student
Nine years ago, senior Jenna Collignon stepped onto the lacrosse field as a timid third grader, not knowing what would come from this experience.
Collignon has grown to become a well-accomplished midfield lacrosse player, as listed in the article "25 High School Girls' Lacrosse Players to Watch in 2020" in the U.S. Lacrosse Magazine. Last year, she committed to play lacrosse at Yale University.
"Jenna is very humble about her accomplishments and she deserves all of them because she is a very hardworking player," said Belle McCarthy, junior varsity lacrosse player.
Collignon began her lacrosse career in a young girls' program called Illinois Girls Lacrosse Association (IGLA) when her dad forced her to try the sport. Her passion for lacrosse only grew from this point on as she went on to join three different club teams.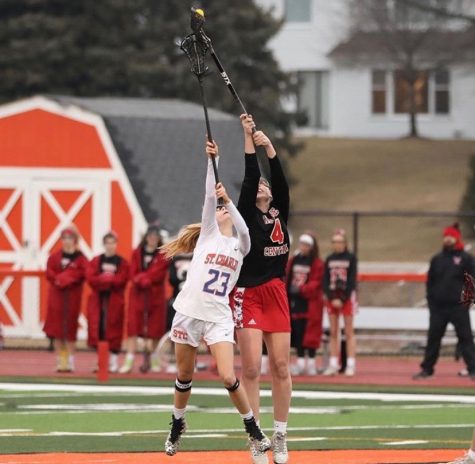 Jenna's first club team was called Lakeshore Lacrosse, which she joined in sixth grade. She stayed on this team for a short two years before transferring to a new program called Wildcat Elite Club in eighth grade, which was a program run through Northwestern. Collignon was a member of this team for two years.
Collignon then switched to another program called Summit, which she played for starting her sophomore year in high school up until her senior year. Summit was the team she was playing for when she was recruited to attend Yale University.
Aside from club teams, Collignon has also been a part of the Hinsdale Central varsity lacrosse team since her freshman year. She helped lead Central's team to compete in two state championships.
In June 2018, the girls' varsity team played in the IHSA State Championships and defeated New Trier 13-3, claiming the state championship. Central also made it to the state championship in 2019 and ended up in second place, losing 12-4 against New Trier. Central's varsity lacrosse team has shown extreme promise from competing in the state championships two years in a row.
As a midfield player on the Hinsdale Central varsity lacrosse team, Collignon has exhibited immense talent and has helped lead her team to success.
"My favorite part about lacrosse will probably be the team and the people I get to play with," Collignon said. "It's so much fun to be able to play and compete with these people and then also have fun with them on and off the field."
Collignon has been a positive role model for the Hinsdale Central varsity lacrosse team for numerous reasons.
"Jenna is definitely one of the major scorers on our team but she also wins a lot of ground balls and draws," said Charlotte Callahan, junior lacrosse player. "Everyone on the team looks up to her because she is such a kind person and succeeds both in the classroom and on the field."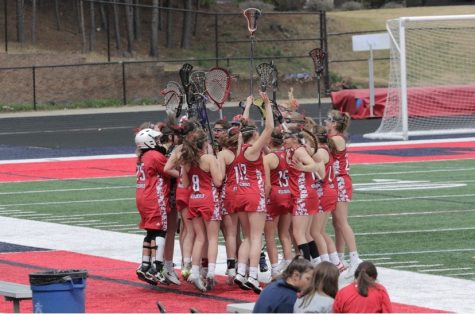 During the fall of her junior year at Central, Collignon committed to play lacrosse at Yale University, where she will attend next year. She accepted their offer mid-November, eager to play for such a reputable school.
Collignon fell in love with Yale University after visiting the school several times and participating in a lacrosse camp at the school that fall. She enjoyed the overall atmosphere of the school and the lacrosse team at Yale University.
"The coaches were incredibly supportive and I thought it would be a great combination of athletics and academics," Collignon said.
During the summer before her junior year, Collignon traveled to numerous camps and tournaments throughout the east coast in order to be seen and recruited by college coaches.
"It was a lot of hard work and it was extremely stressful and exhausting at times, but looking back now it was so much fun and I'm so glad I did it," Collignon said. "All the experience from these different coaches and playing in a variety of tournaments taught me so much and made me such a stronger player."
Collignon will play in Central's first girls' varsity lacrosse game on Monday, March 16 as they compete against Naperville North High School.
Leave a Comment
About the Contributor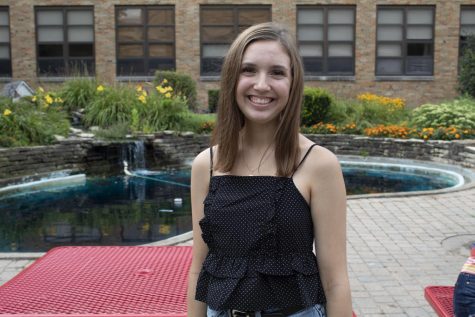 Meghan Malec, Section Editor
Meghan Malec is a senior who can be found hanging out with her friends and binge-watching Netflix shows in her free time. Her free time, however, is very...