How to safely enjoy fall activities during COVID-19: 5 Must Dos
The aroma of pumpkin fills the car as you happily drive away from Starbucks' drive-thru. It's the classic pumpkin spice latte, and it teases you from your cupholder, mere inches from your hand. Pulling away your face mask, you sip your beverage, happy to find a familiar taste during what has been an unusual year.
When the Coronavirus outbreak hit the United States, it was early March and many students didn't see it lasting as long as it has. With the colder weather and holidays approaching, guidelines, such as social distancing, mask wearing and staying within your social bubble have been re-highlighted to curb the spread of this virus. However, there are still various activities students can find as the year rolls into autumn.
The fall activities bucket list looks different this year due to restrictions during the COVID-19 pandemic, but hope is not lost.  Here is 2020's fall activities line-up with activities to do both outside and inside the house, in compliance with Illinois health and safety guidelines. 
1. Bake pumpkin-flavored foods
In the spirit of fall and considering the current pandemic, a safe alternative to going out is baking inside. Pumpkin is a healthy ingredient with lots of flavor that can be used from breakfast to dessert recipes.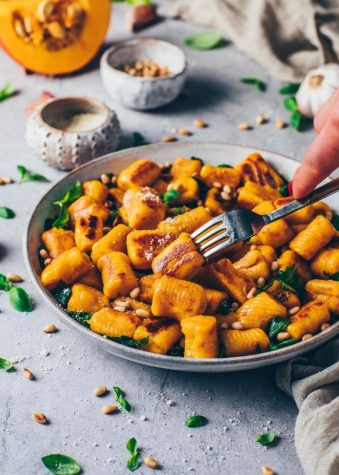 Annelise Osmundson, senior, spent her Sunday inside her kitchen cooking pumpkin muffins. 
"I found this recipe mix while I was grocery shopping with my mom at Trader Joe's and it was so good," Osmundson said.
Some ideas include:
2. Visit a Haunted House
This year, The 13th Floor Haunted House, located in Melrose Park, IL, has opened in compliance with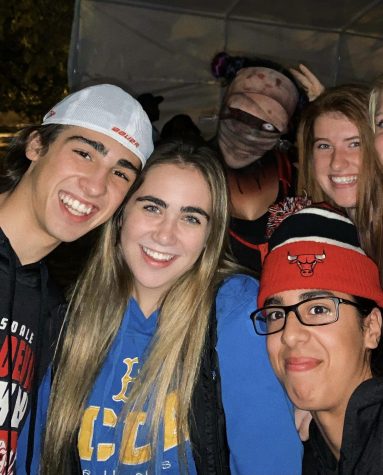 new COVID-19 guidelines. Staff members will be masked, temperature screened, and will wipe down popular touched surfaces throughout the experience. Guests must wear a mask at all times.
This season welcomes the 13th Floor Haunted House's "Horror in the Heart of Chicago," which is claimed to be one of the most terrifying haunted house experiences in Chicago. Guests will learn the truth about the 13th Floor that reveals everyone's darkest fears, where nightmares will come to life. 
"My friends and I went last year and I was excited when I heard they are opening back up. I will definitely be going back," said Ben Ognibene, senior. 
 General Admission tickets range from $29.99-$39.99 depending on the date.
3. Explore the Morton Arboretum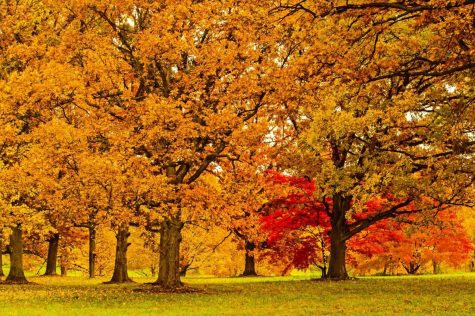 Located in Lisle, Ill., the Morton Arboretum comprises of 1,700 acres of over 222,000 live plants throughout the outdoor museum of trees. It's a great place to admire fall colors. Take advantage of photo opportunities and explore all kinds of nature in Illinois.
The Arboretum's forest is currently home to 6 colossal trolls crafted by artist Thomas Dambo that guests are encouraged to hunt for throughout their visit. 
With respect to the current pandemic, all tickets must be purchased online, and there is a new limit on the number of guests allowed to enter the forest by the hour. 
4.  Go to a Pumpkin Patch
Bengston's Pumpkin Patch is a family-owned pumpkin festival in Homer Glen that is open through Nov. 1 this season. Guests are required to wear a mask at all times and follow Illinois's social distancing regulations throughout the pumpkin farm.
 It's a great place to visit with friends and family to make the best out of fall activities and find pumpkins to carve this holiday season.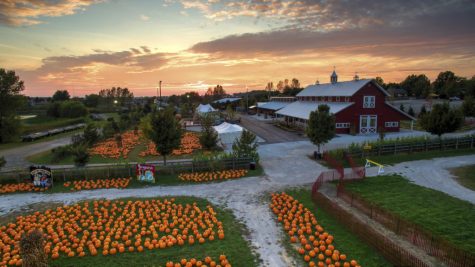 Some of Bengston's activities include: 
Pumpkin Patch: Hundreds of pumpkins and different kinds to pick from. 
Tractor Pulled Hayrack rides: Enjoy a tractor ride to view the scenic views of the pumpkin patch and watch pumpkins be launched by Bengston's famous pumpkin chucker. 
Tractor town: Family and friends can take a ride on their own tractor around the farm and even see some animated characters and surprises along the way. 
90' mega fun slide: A six-lane slide to ride with friends and family.
Petting zoo: In addition to the animals on sight, a variety of farm animals can be seen at this attraction. 
Haunted barn: Bengston's haunted barn is full of thrilling scenes to scare guests who enter (100% animated). 
Pig races: Races run 10 times daily every hour on the half-hour, guests are encouraged to cheer on their favorite pig to give them the energy to win the race. 
5. Decorate your house
A great way to celebrate the fall season while staying indoors is decorating the outside and inside of your house. Lots of families in the district put Halloween props such as skeletons and cobwebs all over the front porch and yard of their homes. You can also spice up the inside of your house by using an autumn color scheme with artificial leaves and plaid tablecloths or blankets.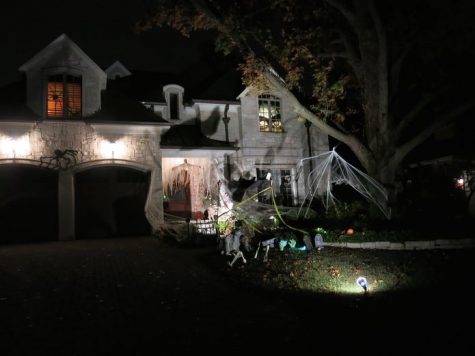 "Every year my mom chooses a certain Sunday and we decorate the house to get in the spirit of Halloween," said Noah Block, junior.
The Clarendon Hills Park District is holding the annual Halloween House Decorating Contest on Thursday, Oct. 22 in the evening. Community center judges will monitor the town nine days prior to Halloween to choose three homes to win the top prizes. The top families will win gift cards to a restaurant near Clarendon Hills.  
To enter the contest, you can email Clarendon Hills Park District by Oct. 21, and be sure to include your family's name, address, and contact information via email.
Leave a Comment
About the Contributor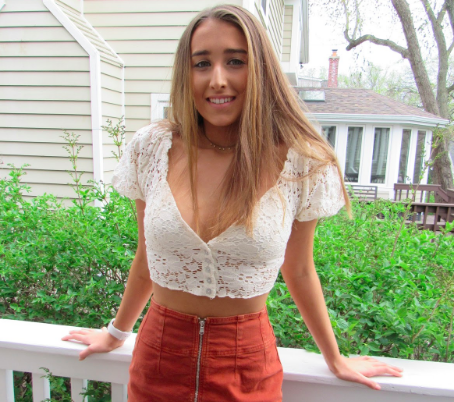 Faedra Charlton Perrin, Writer
Faedra is a senior who enjoys exploring the world and going on adventures with her friends. She loves singing along to country music at bonfires and dressing...