Ecology Club receives honorable mention
On Tuesday, April 16, the Red Devil Ecology Club participated in the thirteenth annual Sustainable Design Challenge sponsored by SCARCE, an organization based in DuPage County that is dedicated to environmental education by working with communities to create a more sustainable future. 
Kay McKeen, Founder and Executive Director of SCARCE, said, "We love organizing this event because it gives students a creative, hands-on, and interactive experience that gets them excited about sustainability and the potential it has to ensure a healthy future for all.  Some day we will definitely see the students' innovative solutions to managing stormwater, protecting water quality and conserving natural resources being implemented in buildings and all kinds of structures."
Each year SCARCE puts on the event, together with DuPage County Stormwater Management, and invites various companies, such as Wight & Company, to sponsor and judge the entries. This year included guest speakers: Illinois' U.S. Representatives Bill Foster (IL 11th) and Sean Casten (IL 6th), who discussed how their careers in science led them along many different paths. 
"Our prompt was to create an ecologically conscious home concept. We built the actual model with all reused material including old wood from Alek [Malone's, senior] school projects," said Dori Burkhart, junior. "We included elements like solar panels, a windmill, a concrete heating block, and a rain collecting system to preserve all the resources we possibly could."
A week after participating, on Friday, April 26, students Alek Malone, Dori Burkhart, Emma Baroni (junior), and Bryanna Lee (junior) received an Honorable Mention for Best Stormwater Design that they presented at the SCARCE event.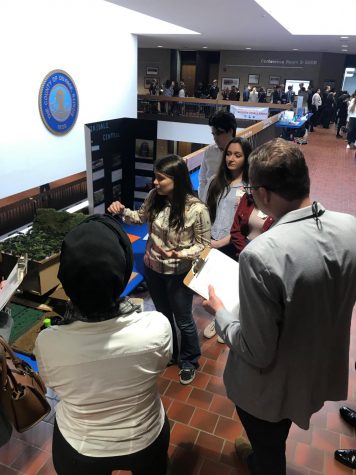 "The award we won was for the sustainable design project. We had to build a model building that was [eco-friendly], so we made a house that was built into a hill," said Baroni, co-president of Ecology Club (Malone is the other co-president). "It was a competition across all DuPage county high schools that wanted to join. It was mostly ecology clubs and science classes [participating]."
Ecology Club helps out around the school by enforcing recycling and other mindful habits to help out the earth. They also put on an eco-friendly school week around Earth Day with challenges and activities like turning off all the lights in the school or wearing something recycled.
"I'm really interested in the environment and have always gardened with my mom during the summer and my friends, and I are really passionate about the environment, so we all joined [Ecology] club together," Burkhart said. "The competition was a really positive environment, and we got to engage with our peers who are also passionate about making positive changes. We got to speak with state senators and learn about career options in the field."
The Red Devil Ecology Club, sponsored by Ms. Cherise Lopez, plans to continue to participate in this competition for years to come.
To see how Ecology Club celebrated Earth Week last month, click here.
Leave a Comment
About the Contributors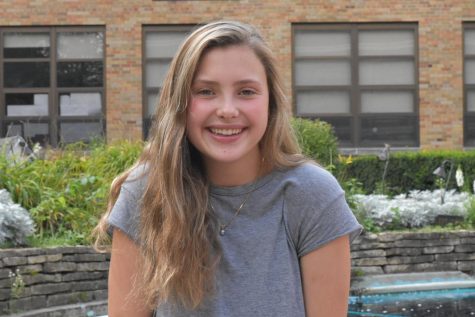 Leah Stevens, Section Editor
Leah Stevens is a senior who is constantly seen with a smile on her face and she loves to make people laugh. She lives by the motto "YOLO", and if you...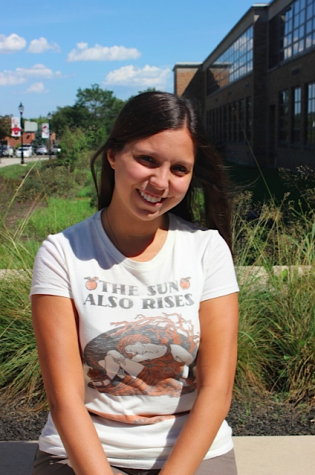 Ms. Lopez, Adviser
Ms. Lopez enjoys being the Advocate adviser. Ms. Lopez attended Northwestern University for both her bachelor's and graduate work, receiving degrees...