2022 Fall Fashion Trends
Summer is over and the transition into warm fall fashion is picking up pretty fast. There are already lots of people jumping on the bandwagon of many trends. We can expect to see some of the pieces pictured below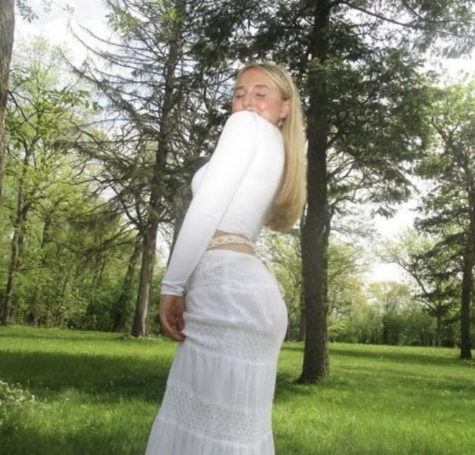 this fall. 
Maxi skirts
Maxi skirts are one item of clothing that we are seeing more and more. They can be dressed up or dressed down to go with any fall occasion. You can definitely see maxi skirts being paired with sweaters, jackets, and chunky shoes. Celebrities such as Kendall Jenner and Emma Chamberlain both include maxi skirts as part of their fall wardrobe.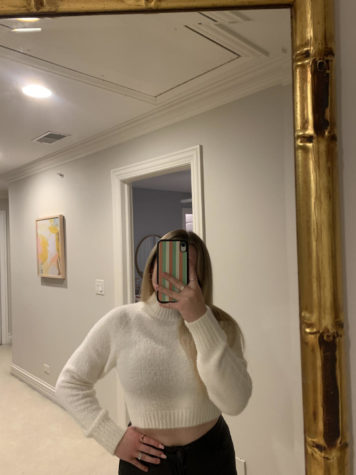 "I expect to see more long skirts which haven't been very popular in the last few years," said Annie Ambrose, senior.
Turtleneck sweaters
Turtlenecks have continued to be a staple for many years. When you are searching for cute, warm pieces to add to your closet, turtlenecks are the way to go. They are timeless and we can see them being used in a variety of ways, layering during the fall, or being worn alone. 
"My favorite fall fashion trend this year is cropped turtleneck sweaters," said Charlotte Goggin, senior. "The combo sounds weird but creates such a cute and trendy look for the weather."
Leather
Leather is very popular this year in fall street style. Leather is being used for everything now from leather jackets, leather boots, leather bags, and leather pants. It's a chic material that is being incorporated into more sophisticated looks. And of course, for those who support animal welfare, you can choose leather alternatives that are cruelty free, and still look on trend.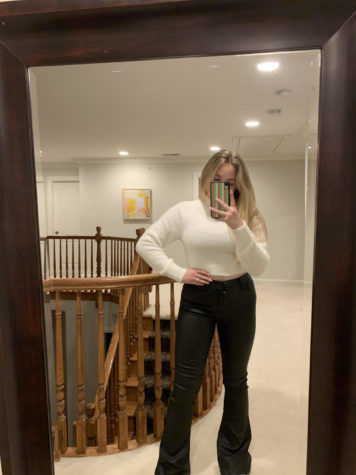 "This fall a lot more flared leather pants just like last year and I think they are going to be in for just a little longer," Goggin said. 
People commonly mix and match different materials to create an outfit with more depth.
"Lots of layering fabrics like leather and denim," said Lisa Sopiarz, Fashion Merchandising teacher.
Continuing on with the leather trend for fall, leather racer jackets are an item that are newer to fashion compared to the past few years. 
"I love the leather racer jacket because I think they fit nicely and look so good over some outfits," Ambrose said.
Ugg boots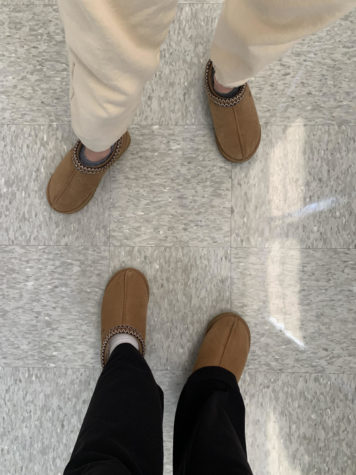 Around fall time each year, uggs always seem to make a comeback. This year they have come back in two different styles. One being, a new version of ugg slippers called the Tasman Slipper that comes in a range of colors. The other style that people are leaning towards are the Classic Mini Regenerate boots. 
"The short ugg boots are very popular this year," Ambrose said. "I really like them but also think they might go out of style soon."
Overall, we are seeing a variety of styles, some new, some old. However, we are already seeing that 1990's and 2000's fashion is making a comeback like the past few years. 
"We're still seeing trends from the 90s, like chunky shoes, big, cozy coats, cardigans and sweaters," Sopiarz said. "Maxi skirts and dresses as well."
Many students are into these older trends and bringing them back in new trendy ways. 
"Many trends are coming back from the 2000s like the mini ugg boots, layering jackets with tanks and low waisted everything," Goggin said. "I really like how these trends are in now and am interested to see if they stay." 
As fall fashion trends continue, it will be interesting to see what sticks around for winter or is even carried into next year.
Leave a Comment
About the Contributors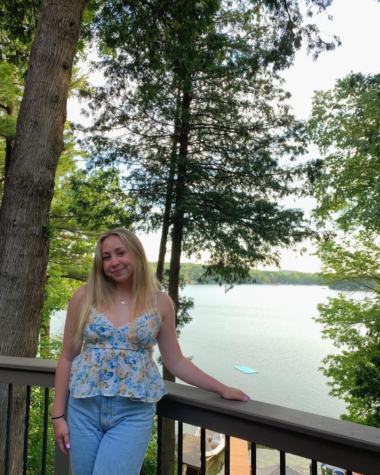 Ellie Ursillo
Ellie Ursillo, senior, is excited to be writing for Devil's Advocate this year. Ellie is a Co-Captain of the Poms team this season and is looking forward...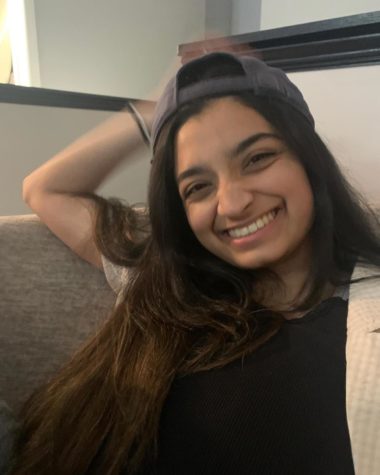 Simrah Qasim, Editor-In-Chief
Simrah Qasim, senior, is excited to be returning to devil's advocate. She loves listening to music, writing, and playing the piano. Along with Devil's...