Girls' tennis wins fourth consecutive championship
On Oct. 22, Girls' Varsity Tennis won the 2A state title for the fourth consecutive season. Additionally, Erika Oku and Megan Guenther, seniors, won the doubles championship.
Girls' Tennis at Central has a history of being exemplary, and the girls are well aware of this expectation.
"It still feels like a dream winning state especially since I've been looking up to some players on the team five years ago, and always wanted to be part of a state championship team," Oku said.  
This season stood out to the players because of a shift in the lineup.
"It was my first year playing at state, so it was amazing to go all the way," Guenther said. "Our team was definitely not favored to win the team title, so it felt great not only to win but also to do so by a margin of four points."
Looking forward, the team will be losing its senior members, but the impact of the sport at the high school level will never be forgotten by them.
"What I will miss most is being part of a strong team with wonderful people," Oku said. "If people want to see what teamwork looks like, they should watch a Hinsdale Central tennis match."
Guenther agreed with Oku. "I will miss the girls on the team the most. They are all really great and we have a lot of fun together." 
The victory meant a lot for Central as a whole, because of its contribution to the school's infamous state titles.
"It's so exciting to see our sports thriving," said Toni Strausser, senior and Red Devil Nation fan. "It's important to support all of our sports, and I'm especially proud because I have friends on the team."
Although this season is over, Boys' Tennis hopes to make Central equally proud with their season in the spring. For more information on the results of the state series, click here. 
Leave a Comment
About the Contributor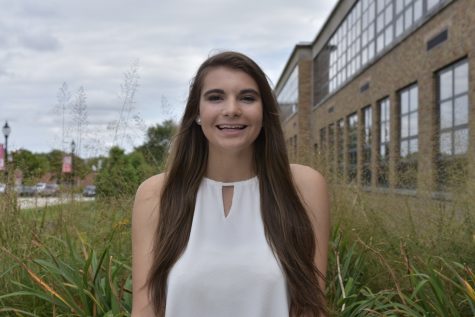 Shannon Ging, Sports Editor
Senior Shannon Ging loves writing for Devils' Advocate, especially if it is about sports. She spends most of her time cheerleading, whether it's for the...