Girls tennis team sweeps LT
The girls varsity tennis team battled against Lyons Township (LT) on Tuesday, Sept. 10 at 4:30 p.m. on LT's home court. The team swept LT 9-0 in both singles and doubles match-ups.
"We've got a very good team; we have quite a few freshmen, [and] we have four seniors," said Shawna Zsinko, varsity head coach. "Two of the seniors are going to try for the first time to actually play instate together because Caroline Kotarski last year had an emergency appendectomy after qualifying. Sarah Badawi and Caroline Kotarski could not play so we are going to try to get them to go to state this year. We've got some great returning players who went to state and we have got a lot of good people that will have to figure out who will be fighting for the last few spots."
The captains of the team include seniors Gabrielle Sullivan, Caroline Kotarski, Mia Dhillon, and Sarah Badawi. The team has won state consecutively for five years.
"Our goals are to sweep conference, win sectionals, and win state," Zsinko said.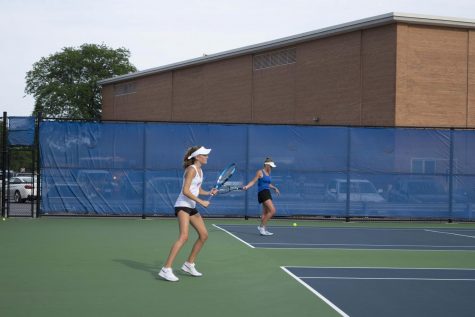 The team's bond is an important aspect of their success. Doubles players Sullivan and Madeline Tallard, junior, cleared the court 6-0 for both matches.
"I think it's the team atmosphere that makes it so special," Sullivan said. "We've had a really successful season so far and the team is looking really good and we are also bonding really well and getting very close."
Chloe Atlan, junior, won 6-1 and 6-0, and said she strives to improve on the court for upcoming matches.
"I could have moved my feet better; I was a bit slow on the court," Atlan said.
The team will host a Red Devil Invite on Saturday, Sept. 14 at 8:30 a.m.
Leave a Comment
About the Contributor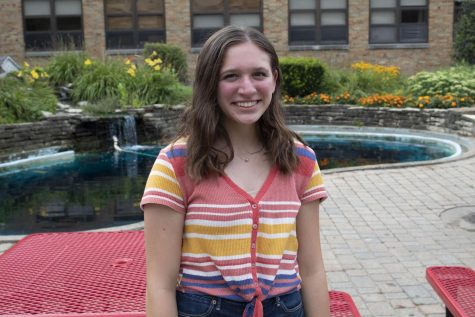 Natalia Berti, Section Editor
Natalia Berti is a senior who, when not chilling at a picturesque coffee shop or practicing her badminton footwork, enjoys re-watching the Avengers movies...