Boys' Baseball begins season 5-1
Hinsdale Central's Boys' baseball team started the season 5-1 after losing their first game on Saturday, April 8 when they traveled to Wheaton North. Central has now matched last year's 5-1 start as they hope to continue their success throughout the rest of the season.
Despite a 5-1 start, Central has dealt with multiple hardships, one being that they have been stymied by rainouts. Central has already run into around five rain outs this season.
"The rain outs have dampened the morale of the squad, leading to lesser [efforts] in practice and games," said Peter Mercurio, junior and member of the team. "We wanted to be 6-0."'
Central hosted their opening day game against Conant High School on March 21, resulting in an 11-2 win. They did not have a close game until they traveled to Champaign Central High School, in which Central won 4-3 on March 29.
"Some of our star players so far include Mitchel Mulvihill, Peter Pigatti, Travis Pelton, John Harzich, and Michael Murray," said Andrew Zapka, senior and member of the team.
In the following games, Central pulled off large victories, defeating Proviso West 17-0 on April 4 and Downers Grove South 13-1 on April 7.
"[Although] we haven't had much of a season because of rain outs, we went undefeated on our spring break trips to Louisville and Champaign," Mulvihill said.
But, Central lost their first game of the season on April 8 when they traveled to Wheaton North High School by a score of 17-8, which signaled the end to their undefeated start to the season.
The team will look to continue their season with a series of games against Oak Park River Forest, both home and away, between April 10 and April 14. Their big test comes between April 24 and April 27, when the team plays their first series of the season against Lyons Township. Central will look to get revenge after losing the season series last year 2-1.
Leave a Comment
About the Contributor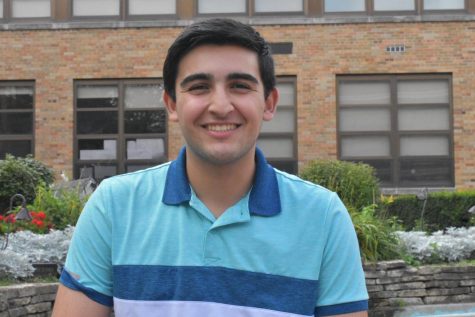 Ali Ardehali, Section Editor
Ali Ardehali, section editor for sports and A&E, is a senior who dedicates much of his time keeping up with the sports world. Despite recent struggles...