Girls' soccer springs forward in hopes for a state victory
On Nov. 8, Hinsdale Central boys' soccer won State in a showdown against Normal High School. The victory was exciting for students and players alike. With the girls' team starting this month, they may feel more pressure to perform equally as well.
Central recently acquired seven state titles in a single year, the new IHSA record. This phenomenon began when fall sports won five championships in a season, also a state record.
Even with all these wins, the girls' soccer team is ready to tackle the competition.
"We always try our best. Our expectation is no higher than usual," said Taylor Reinhardt, sophomore. Reinhardt has been playing soccer for 10 years, and is excited to start a new season.
When asked if the guys ever try to tease or intimidate the girl players, Reinhardt admitted that they did, but all in good fun. "They know we work hard," Reinhardt said.
Jake Semba, sophomore, played on the Varsity boys' team in the fall, and even scored an important goal during playoffs. He said that he believes that with the amount of talent in the school this year, anything is possible.
"This recent success means that other schools should start getting scared. They are highlighting our name 'Hinsdale Central High School' on their calendars right now," Semba joked.
The amount of school spirit and pride shown by students has greatly increased this year, and has been rewarded with success. Both athletes and students are eager to acquire more championships.
Coach Michael Smith has been working with Hinsdale Central girls' soccer team for five years and with the boys for six.
"We hope to see ourselves in the mix to win a state championship, but have a lot of work to do before that can take place," Smith said.
"As for us feeling pressure, I believe we will create obtainable goals for ourselves and do all we can to accomplish them," Smith said. "We are proud of the boys and know they will continue to contend for state titles."
School spirit levels are at an all-time high, especially with the launch of "Code Red" last year and the naming of the student section as "Red Devil Nation."
"I can't wait to celebrate with the girls' varsity soccer team when they bring home another State title. Best of luck to them and their coaches," Semba said.
Leave a Comment
About the Contributor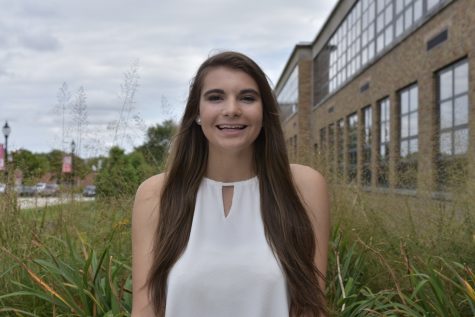 Shannon Ging, Sports Editor
Senior Shannon Ging loves writing for Devils' Advocate, especially if it is about sports. She spends most of her time cheerleading, whether it's for the...