Hinsdale Central's girls' soccer team falls to Metea Valley
On Thursday, May 12, Hinsdale Central's girls' soccer team played against Metea Valley on Centennial Field. Metea Valley came out victorious, with a final score of 4-1.
This marks the final game before the team participates in the playoffs. Despite its outcome, the team's been having a high-scoring season, currently ranking second in the West Suburban Conference.
"It's a lot about fine-tuning," said Anthony Madonia, head soccer coach. "We've been using our time wisely and efficiently without forgetting about all of the team morale so we can work together as a unit."
The team has been working together on and off the field to uphold their success and strengthen their bond.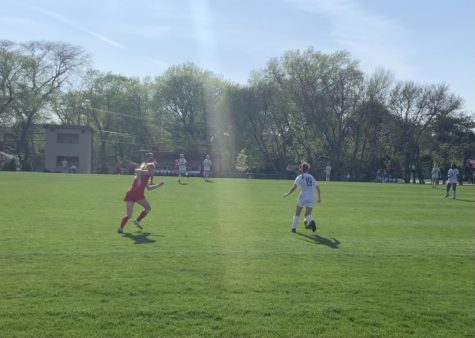 "Our team became close in such a short amount of time," said Ava Elliott, junior and varsity soccer member. "I know I can always count on my teammates when I need anything, soccer related or not."
As the team approaches playoffs, they're cherishing their time together more and more, as it will be the last soccer season for the seniors.
"Over the past few months we have shown a lot of growth," said Carter Knotts, junior and varsity soccer member. "The end of the season is going to be really tough but I'm really proud of how far we've come."
The team is seeking their next victory at Riverside-Brookfield on Wednesday, May 18 at 6:30 p.m. for their first playoff game. For more information about past and upcoming games, click here.
Leave a Comment
About the Contributor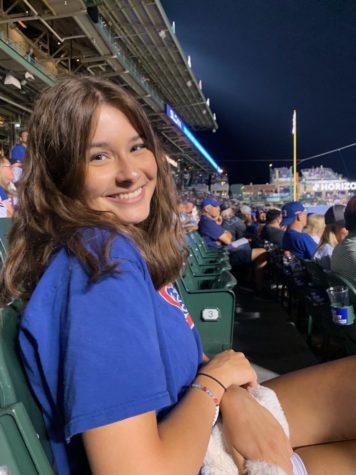 Lily Ging
Lily Ging, senior, is excited to be an Editor-In-Chief for Devil's Advocate this year. She spends most of her time cheerleading for the Hinsdale Central...