Boys' XC places sixth at State
On Nov. 5, Red Devil Boys' Cross Country headed down to Peoria for the State meet. The team finished sixth overall with top runner Blake Evertsen, senior, finishing 19th place as an individual.
This team has not been without their struggles during the 2016 season, which culminated in a fourth place finish at the conference meet. Illinois is consistently one of, if not the best, states in the country for cross country. This makes a sixth place finish all the more triumphant.
"The men showed a great deal of grit and determination. They focused solely on the process rather than the end product and did not get caught up on a certain place/finish. We are very proud of the men. A top 10 finish in the state of Illinois is truly a great accomplishment," said Jim Westphal, head coach.
Coming off of a ninth place finish in 2015, this team set out to prove themselves. The seniors particularly have worked endlessly for four years to make their mark at the state meet and were running to leave behind a legacy.
"It really means a lot to know that all the work you've put in pays off in one effort. Sixth place is something we're proud of as a whole," said Ryan Doorhy, senior.
Many members of the team who did not run traveled down to Peoria to support their teammates. Those dedicated fans were also pleased with the result, and felt it reflected the work that the entire team put in throughout the season.
"In a season filled with ups and downs, the table was set, and we ate our meal," said John Bynan, senior.
On Oct. 26, Blake Evertsen announced via twitter that he has committed to run Track and Cross Country for the University of Harvard in 2017.
On Sunday, Nov. 13 the Boys' Cross Country team will head to Terra Haute, Indiana for the Nike Cross Regionals meet which features teams and individual runners from all over the Midwest. The top three teams at this meet will go on to race at Nike Cross Nationals in Oregon.
Leave a Comment
About the Contributor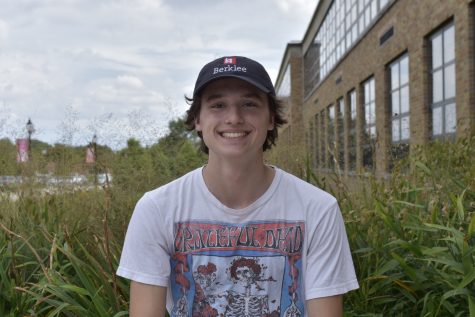 Emmett Grundberg, Writer
When he's not chasing the headiest Phish jams, he's probably at Toyota Park watching the Chicago Fire find new and creative ways to lose soccer games....