Red Devil Bowling rolls on through the season
The Bowling team is firing on all cylinders as they head into the middle of the season. On Saturday, Nov. 19 five of the top bowlers are headed to a tournament.
With a win over Hinsdale South on Nov. 15 their record is now 2-1. Despite perceptions of bowling as a leisure activity for most, these practices are as demanding as any other sport at Central. During each practice the bowlers play at least five games.
"It's a grind. Going every day, Monday through Thursday to suburbanite and just putting in work for a good hour to hour and a half, then having to wake up in the morning and be really sore…but it's a good time," says Mitchell Mulvihill, senior.
Despite the long practices and tough schedules, team members rely on each other and their coaches.
"Practices are very fun and the coaches are helpful," said Owen Sarros, senior.
Mr. Alex Hipskind, Constitutional Law teacher, is the head coach of for the bowling team,
"It's a great group of guys from freshmen through senior class. This is a pretty relaxed group of bowlers who know how to have fun while bowling competitively. We have some great senior leadership with some underclassmen who have really improved as bowlers since last year," Mr. Hipskind said.
While some may think bowling only includes rolling the ball down the court, team members practice different techniques, such as curving the ball.
"Some people bowl one handed and some bowl using a two handed style," Sarros said.
To decide who is going to the tournament on Nov. 19, the team had a competition. The team played four matches of two bowlers going head to head against each other to see who scored higher across three games. The four winners of their match ups and the next highest scorer of the losses will represent Central at the upcoming tournament.
Leave a Comment
About the Contributor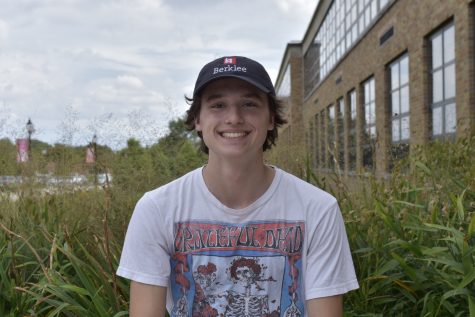 Emmett Grundberg, Writer
When he's not chasing the headiest Phish jams, he's probably at Toyota Park watching the Chicago Fire find new and creative ways to lose soccer games....