Girls' bowling team spares a loss
On Thursday, Jan. 9, the girls' varisty bowling team faced off against Downers Grove North at Suburbanite Bowl. The girls lost with a score of 2189 points to 2278 points.
The varsity matches were neck and neck with their opponents for the majority of scores. Lainey Harvey, junior and varsity bowler, had the highest score shooting 177 points.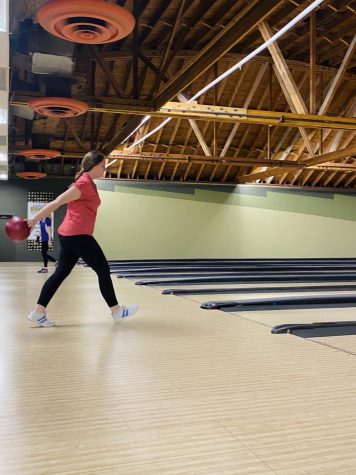 "Our team needs to continue to practice being more consistent on hitting their target boards on the lane," said Paul Parpet, varsity bowling coach. "Being able to make adjustments during the match is also very important."
At practice, the team focuses on improving individual scoring by aiming at target arrows and making sure they are standing in the right position with their hand perpendicular to the floor.
Bowling practices are held Monday through Thursday at Suburbanite Bowl. Though Friday practices are optional, the majority of the varsity team attend to perfect their skill and accuracy.
During games, lanes are organized by setting aside two for varsity, while the rest are for junior varsity (JV). Each lane has three players from Central's team and another lane next to it has three players from the competing team.
"All the girls on [the bowling team] are very supportive and then we do things outside of school," Harvey said. "It's really fun to be apart of."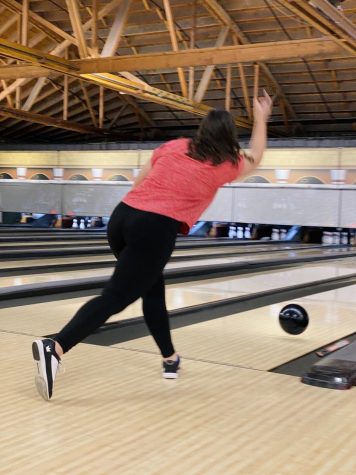 In past years, the team held holiday parties and fun events to celebrate their hard work. Two years ago, for instance, they went ice-skating and last year they participated in an escape room.
"It's a really fun environment and I have a bunch of friends on the team," said Dori Burkhart, senior and varisty bowler.
Practice makes perfect when it comes down to improving individual bowling scores. Many bowlers see themselves start to improve near the end of the season.
"The best thing about the bowling team is spending time with your friends and building great relationships," said Coryn Baran, junior JV bowler. "Plus, it is the best feeling getting better at bowling."
Girls' bowling faces Willowbrook High School on Tuesday, Jan. 14 at Suburbanite Bowl.
Leave a Comment
About the Contributor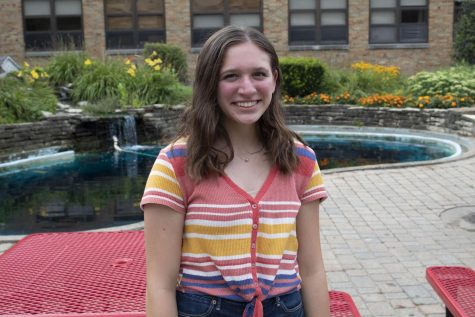 Natalia Berti, Section Editor
Natalia Berti is a senior who, when not chilling at a picturesque coffee shop or practicing her badminton footwork, enjoys re-watching the Avengers movies...