Boys' Track trains for the upcoming season
To prepare for the upcoming season, the Boys' Track team has been training both together and separately during the winter.
Long distance runners, in specific, are working together to train by meeting up after school and running locally around Hinsdale.
"We have started to ramp up our mileage again to be ready for the season," said Neil Cumberland, junior. "We want to be in the best shape we can when the season starts again."
The team's record is constantly improving, which means their goals are ambitious.
"Our goal is to win the Varsity outdoor Conference meet, something [Central] boys' track has done only once since the end of World War II," said Mr. Noah Lawrence, head coach.
The routine during the off-season is similar to that of the spring, so the boys are prepared to jump right in when it is time.
"Basically, pre-season track doesn't differ that much from in-season track," said Colin Yandel, junior. "We're still running every day, with two workouts a week. We meet in the fitness center, gear up and head out for a run, and then meet back on the track to do sprints."
Some of the track members are involved in winter sports, which contributes to their preparation and staying in shape.
"Several of our best sprinters, throwers, and jumpers are currently competing in wrestling or basketball, while others have been working out on their own," Coach Lawrence said.
Beyond just winning Conference, the boys hope to all improve their individual performance and are eager to encourage one another. "We want to 'paint it black', which is done when every guy gets a PR [personal record] in the 800, 1600, and 3200," Cumberland said. "Doing so means that every guy [improved] since last year. We also want to set a team best of most guys under five minutes for the mile."
Although there is still a considerable amount of time before spring sports begin, the official track season starts Jan. 23, with a meeting at 3:15 in the dance studio.
Leave a Comment
About the Contributors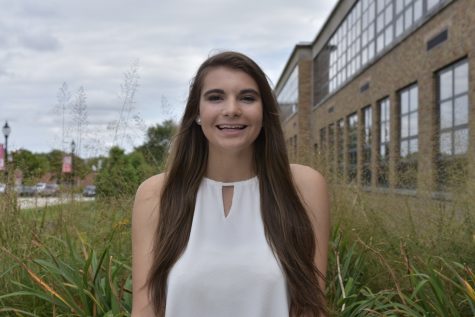 Shannon Ging, Sports Editor
Senior Shannon Ging loves writing for Devils' Advocate, especially if it is about sports. She spends most of her time cheerleading, whether it's for the...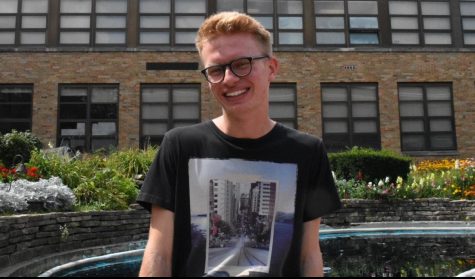 Nick Seda, Section Editor
Nick Seda, a senior at Hinsdale Central, is a section editor for multimedia on Devils' Advocate, whom enjoys traveling the world, taking pictures...