Boys' lacrosse gears up for season
Boys' Lacrosse has officially started marking the beginning of the spring sports season. The varsity team is celebrating their second season recognized as a sport by the IHSA, and is led by captains Jake Simon, Colin Parker, John Kwasigrove, seniors, and Jack Cain, sophomore.
The boys practice nightly on Dickinson, as well as working out after school. Many have also been preparing throughout the year leading up to the season.
"We have been hitting the weight room really hard this season and offseason," said Michael Loughlin, junior.
The ultimate goal for the team is to make a strong playoff run and win the State title.
"Last year we lost in the first round because we lost our two best players due to injury," Parker said. "This year we have a lot of depth and great team unity that will help us make a deeper run into playoffs, and hopefully win State."
To accomplish this goal, the players are focused on developing their technique.
"We want to be really good with our sticks, and most importantly be able to strip the opposing teams' shafts right from their hands," Loughlin said.
Beyond just winning, the team also is looking forward to bonding and building chemistry.
"My personal goals are to have a good time on this team and really learn from the upperclassmen," Loughlin said. "My favorite thing that I have gotten from playing is by far being with the dudes through the rough and tough."
Many players have participated in the sport for years, and are returning members of the Central program.
"I have been playing lacrosse since I was in seventh grade. I started later than most of my friends," Loughlin said. "My favorite part of in-game play is stick handling and hitting my stick against other players' sticks."
The team is managed by Caroline Langan, Kendal Bernard and Elizabeth Osmundson, seniors.
"I've always wanted to manage a sport, so I thought it would be fun and something to do now that cheer is over," Langan said. "I think the season is going to be really fun."
The team hosted its first ever scrimmage and pinning ceremony at home on March 12. The first game is March 16 at 7 p.m. against Highland Park at home on Dickinson.
Leave a Comment
About the Contributors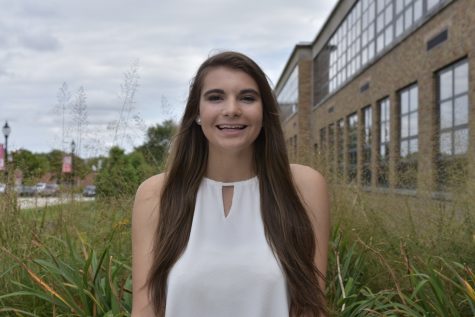 Shannon Ging, Sports Editor
Senior Shannon Ging loves writing for Devils' Advocate, especially if it is about sports. She spends most of her time cheerleading, whether it's for the...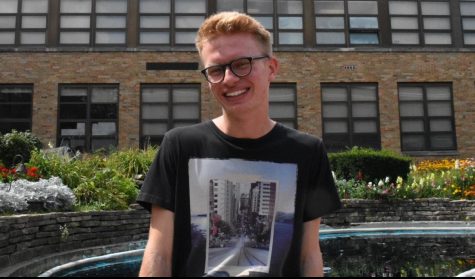 Nick Seda, Section Editor
Nick Seda, a senior at Hinsdale Central, is a section editor for multimedia on Devils' Advocate, whom enjoys traveling the world, taking pictures...