Humans of Hinsdale Central Week 2
What was your favorite halloween costume?
"A skeleton back in 2013."
~Caroline Cubbin, freshman
What is your ideal style on a chilly day?
"A sweater, ripped jeans and boots."
~Alexandria Atkins, senior
What's your favorite fall memory?
"Trick or treating naked."
~Charlie Williams, sophomore
If there was one thing you could pumpkin spice what would it be?
"My lemonade."
~Riley Griefenkamp, sophomore
What's your favorite fall recipe?
"Apple Pie."
~Kayla Hoffman, junior
If I gave you a Jack-O-Lantern and told you to carve anything you desire, what would you carve?
"My dad."
~Brennan Walsh, sophomore
Leave a Comment
About the Writer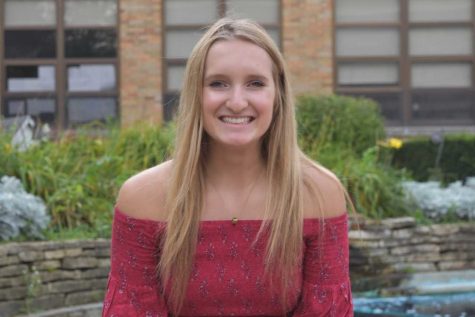 Sydney Seda, Managing Editor
Sydney Seda is a senior who loves to have a good time. You can catch her watching multiple episodes of Grey's Anatomy or volunteering at Hinsdale Hospital....