Boys bowling team looks to future success after high tournament finish
The bowling team began their season by placing second in the bronze division at the Plainfield North Baker Invite on Saturday, Nov. 4 at the Brunswick Zone-Woodridge. The result replicated that of last year's in the same tournament, in which the team placed second as well.
Since the competition was termed a "baker invite," it was more a prelude to the upcoming season than a fully competitive tournament. Instead of having each player bowl 10 frames, a "baker invite" has every player bowl two frames, making it more of an exhibition.
This was the team's first tournament of their season, and they soon followed it up with a 2967-2466 victory over Lemont High School on Monday, Nov. 6.
"We performed well [in this game]. We took the win over Lemont," said Peter Wasz, junior co-captain. "John Zolpe performed really well; he bowled a 700 series, and Brady McKay also performed well, as he bowled a 600 series."
To prepare for games, the team practices Monday through Thursday after school at Suburbanite Lanes. During practice, Coach Alex Hipskind focuses on throwing strikes, picking up spares, and replicating match-like environments for players.
"[In bowling], you have two teams that are facing each other, but they're really not facing each other, they are just facing the pins," Hipskind said. "I think some of my guys have a tendency to worry about playing [tough opponents], but they're really not, it's just the player against the pins."
The team looks to build chemistry to help them win games, and they believe that practicing celebrations is a good way of doing just that.
"We are looking to work on our celebrations," said Kyle Kroeger, junior team member. "We are going to have a practice on celebrations. [The sport is unique in that] it requires the most technique, skill, muscle memory, focus, and teamwork. You need the perfect balance of everything."
Although they will practice celebrations, the team is focused on winning so they can have a successful season.
"[The] sky is the limit, we are going for state," Kroeger said. "We are looking to improve after getting knocked out in Sectionals last year."
Following the game against Lemont High School, the team traveled to Plainfield Lanes to play against Plainfield Central on Tuesday, Nov. 7, resulting in a 2902-2788 win for the Red Devils. The team will next travel to Brunswick Zone – Woodridge to play Hinsdale South High School on Tuesday, Nov. 14.
Leave a Comment
About the Contributors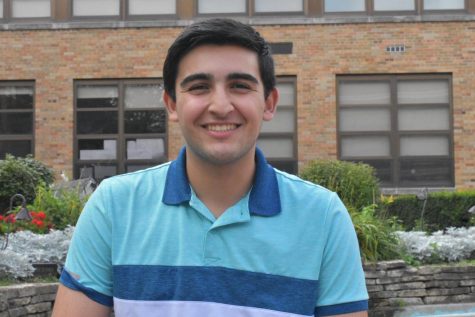 Ali Ardehali, Section Editor
Ali Ardehali, section editor for sports and A&E, is a senior who dedicates much of his time keeping up with the sports world. Despite recent struggles...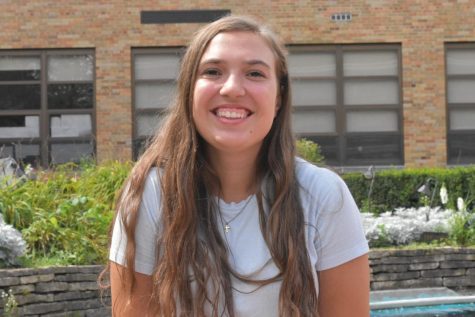 Michaela Malec, Photographer
Michaela Malec is a senior who can be found watching Hallmark movies or binging almost every show on Netflix. If Michaela is not on her couch watching...