Standard Tacos and Margaritas delivers quality and affordable Mexican cuisine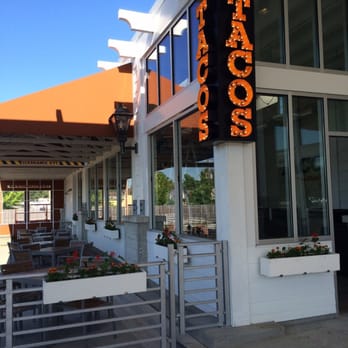 Standard Tacos and Margaritas, located at Standard Market on Ogden Avenue, is a low-priced Mexican restaurant with quality food.
The restaurant has been recently repainted, adding a vibrant, lively feel to the already attractive joint. The covered booths, music, and salsa bar, containing anything from salsa and guacamole to grilled jalapeños and banana peppers, contribute to the hospitality and welcoming theme of the restaurant.
The location of Standard Tacos is great as well. Because of the accessibility on Ogden Avenue, it is both easy to find and close to many other destinations at which a student might find themselves, including popular grocery store Standard Market, which is in the same building.
Standard Tacos offers a wide variety of food, from tacos carnitas to chicken burritos; it is hard to feel unsatisfied with the options presented to you as a customer. I ordered the tacos carnitas, with pulled pork, grilled pineapple, and salsa. The meat was as tender as any pulled pork can be, and the juice allowed for a wide variety of favors to be expressed through the meat.
My brother Henry Hughes ordered the steak tacos, which were topped with a green salsa and fresh cilantro.
"[Standard Tacos'] food is very good, much better than other Mexican restaurants in the area," Hughes said.
Despite receiving high praise from many customers, some students still prefer other options.
"It's hard to compete with Chipotle, so I don't eat [at Standard Tacos] often since Chipotle is, in my opinion, better and right across the street," said James Giltner, junior.
Regardless of whether Chipotle is better or not, Standard Tacos does offer some things that Chipotle doesn't: namely the salsa bar. The salsa bar contains a wide variety of salsas, each of different spice levels. There are also non-salsa items, such as grilled jalapeños, banana peppers, and beans. This is a unique feature of Standard Tacos that most Mexican restaurants do not have.
The authenticity and low pricing of the food makes Standard Tacos a perfect option for a casual meal with friends or family.
Standard Tacos can be found next to Standard Market at 333 E. Ogden Ave., Westmont, Ill. 60559.
Leave a Comment
About the Contributor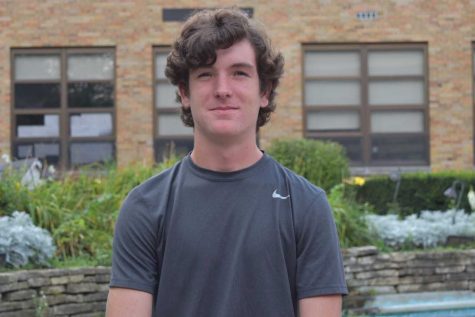 Peter Hughes, Writer
Peter Hughes is a junior who runs cross country and track. If he's not running, it's probably because he's either playing guitar or injured....