Salty Fig Kitchen and Pantry revolutionizes the restaurant concept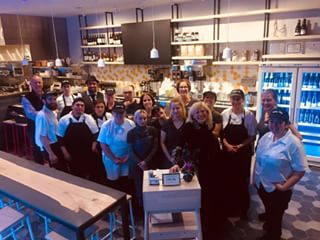 Salty Fig Kitchen and Pantry is a multifold concept. It includes their pantry service, for which each and every item has been taste-tested by owner Suzanne Florek over the course of five months before opening, and their carry-out service, through which customers can order ingredients ahead of time to have home delivered for a family cooked meal with quality ingredients and fine flavors.
Less than 10 minutes away, the new restaurant, which is open weekdays from 5:30 a.m. until 7 p.m., serves fresh scones until they are gone and tapas-style dishes (small plates meant to be shared) that allow customers to order a variety of internationally-influenced foods without feeling as if they are over-ordering.
Florek has travelled abroad for a large portion of her life, and she brings all of her life experiences to Salty Fig, which opened this past fall.
"[Salty Fig] is a culmination of 23 years in the making of my life," Florek said. "It's little bits and pieces of my life along the way. We've traveled a lot throughout Spain and France and Italy. My dad is Chileno and my mom is from New York. I'm classically trained in French cuisine; I went to the Culinary Institute of America in Hyde Park, New York. I also worked under Tony Mantuano at Spiaggia."
Additionally, Florek opened Tuttaposto, the first tapas restaurant in Chicago, where she was the Chef de Cuisine for owners Tony and Cathy Mantuano. Salty Fig, as she expressed, is an embodiment of her experience. Everything from the cocktail glasses to the artwork on the walls, which are posterized photos from her travels, is reflective of the time and thought put into even the tiniest details of the restaurant.
One of the signature foods served at Salty Fig is its scones. Baked fresh every morning, the scones are only available as long as they last, typically until noon.
"[The scones are] the bomb. They are our most popular item," said Diane Heffernan, manager of Salty Fig.
It also has many other baked goods. When I went for dinner, the restaurant had run out of scones much earlier in the day, but it still had fresh chocolate chip cookies. The texture varied; it was crisp and light on the outside, yet soft and warm on the inside. There also seemed to be some cinnamon in the dough. It was a good indication of the chefs' impressive abilities at Salty Fig.
I ordered a set of dishes which varied from papas bravas (a spicy potato dish) to grilled calamari. The papas bravas were rich in flavor, and they were anything but dry. The calamari was incredibly juicy. The spices and oils made the calamari vary from piece to piece in both flavor and texture.
I then ordered my second course, which consisted of the burger and the tortilla española. The burger was essentially a gourmet slider, with caramelized onions, cheddar, bacon, and sweet pickles making for a rich and smooth flavor. The tortilla española, which includes potatoes cooked in egg, was creamy; the eggs were smoother than any I have ever had.
Salty Fig has the potential to be one of the best restaurants in the Chicagoland area. The combination of character and flexibility with meal times and locations is a revolutionary idea for the restaurant industry that is sure to make Salty Fig a favorite.
Salty Fig is located at 909 Burlington Ave, Western Springs, Ill. 60558.
Leave a Comment
About the Contributor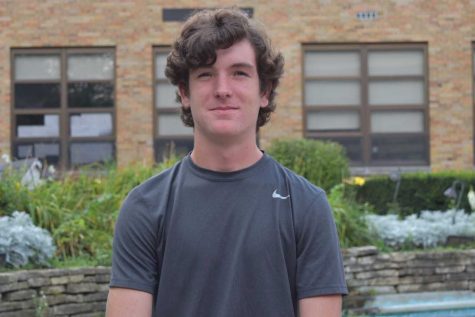 Peter Hughes, Writer
Peter Hughes is a junior who runs cross country and track. If he's not running, it's probably because he's either playing guitar or injured....