Altamura brings authentic Italian dishes to Hinsdale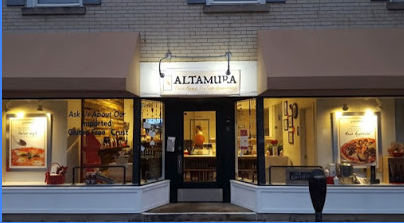 Altamura is a family-owned authentic Italian market that recently opened in downtown Hinsdale. Its use of high quality ingredients – such as its crusts, which are hand tossed in Altamura, Italy and shipped to 9 W. First St., where they are prepared for pickup and can be baked at home – is Altamura's key selling point. Altamura also uses whole milk cheeses, various Italian meats, and other organic ingredients.
"Our gluten-free crust is more natural than most American gluten-free products. It maintains the same texture of a pizza crust while being celiac certified," said Carmela St. John, family owner of Altamura. "Our normal crust is actually edible for most people who are gluten sensitive because the raw ingredients are made without preservatives and pesticides. Altamura, Italy is known for its bread; if you know where you're going in Italy, you go to Altamura for the bread."
Altamura also makes salads, which include, but are not limited to: the arrugula salad, the kale salad, and my personal favorite: the caprese and mellone salad. I highly recommend this salad, as putting prosciutto and melon together is a sign of an authentic Italian establishment. The store also makes its own dressings. It offers a wide variety of fresh, natural, and wholesome food products, such as its many different olive oils and balsamics.
"Do you feel the heat in the back of your mouth?" St. John asked, when I sampled one of the store's olive oils.
The flavor of the oil I was trying came from the oleic acid, which is more dense in Altamura's oil because of the olives in the region where it comes from.
I also bought the margherita pizza to take home and bake. It was exceptionally flavorful, and the natural, fresh ingredients made all the difference. It is important, though, to follow the cooking directions exactly as they are presented. I tried to experiment with the temperature on the second pizza; it didn't go as well as I thought it would.
"[The margherita pizza] had a really good crust and tasted freshly made," said Joey Sullivan, junior. "It also had a really good cheese to sauce ratio. Even though a margherita pizza is a commonly known thing, the basil and tomato were both really good on top. More tomato and basil would've made it better."
Altamura is an authentic Italian market store that is great for gifts, meals, and pizza. Altamura is located at 9 W. First St., Hinsdale, Ill. 60521.
Leave a Comment
About the Contributor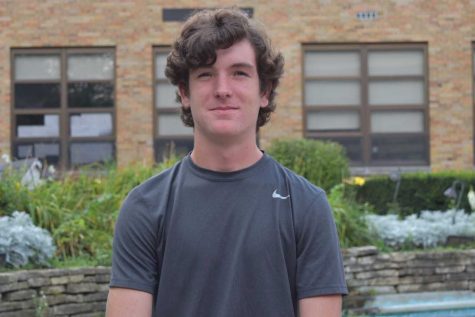 Peter Hughes, Writer
Peter Hughes is a junior who runs cross country and track. If he's not running, it's probably because he's either playing guitar or injured....