Thipi Thai travels to Clarendon HIlls
Thipi Thai recently opened a new location in Clarendon Hills. The restaurant originally started with nearby LaGrange and Glen Ellyn locations, so Clarendon Hills is an appropriate addition to the Thipi Thai franchise.
The service was slow to begin with; everyone at my table commented on it. We were seated in a separate room, and as the day got dark, so did the room. We had to ask multiple times for the lights to be turned on, but when they were eventually turned on, the room was much better. After our initial negative experience with the ambience, I hoped that the food would make up for it.
"The restaurant has very good food," said Angela Chapin, a customer at Thipi Thai. "We have been to other locations, and they all have quality food."
When ordering food, I noticed the seafood section of the menu. It looked incredible, but due to my nut allergy, I could not have the majority of items in the seafood section. I could have some salmon dishes, but salmon is not a traditional Thai fish, so I did not order it.
We ordered the panang curry duck, the chicken pad khea mao, the chicken and beef pad siew, the pork noodles on fire, chicken lovely lemon grass, and a cucumber salad. The food was excellent, with my favorite dish by far being the panang curry duck, which was doused in a rich, creamy curry sauce.
"My wife and I make all the recipes," said Tony Soto, the manager. "The name 'Thipi' is from my wife's name."
I also noted that they have a separate gluten free menu. This is a testament to the care they put into providing good food, even for those with dietary restrictions. Although the service was lacking before we got our food, we noticed that the servers became more engaged and proactive in waiting on our table.
Thipi Thai is a fun location for nice, yet informal, dining. I would recommend Thipi Thai for going out with friends or for a meal before an event, such as a movie or a concert.
Thipi Thai is located at 1 Walker Ave., Clarendon Hills, Ill. 60514.
Leave a Comment
About the Contributor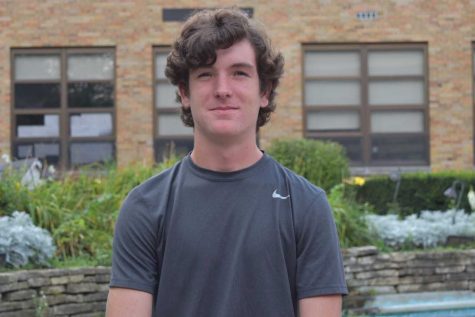 Peter Hughes, Writer
Peter Hughes is a junior who runs cross country and track. If he's not running, it's probably because he's either playing guitar or injured....