Boys cross country travels to Indiana for Nike regionals meet
On Sunday, Nov. 11, the boys cross country team traveled to Terre Haute, Ind. to compete in the annual Nike Regionals meet. The varsity team placed ninth, while the junior varsity finished in 11th.
Nike Regionals is a race with teams from all over the midwest, all competing for a nationals spot. There are 10 regions, and the top two teams from each region qualify for nationals. Five other teams are also selected for an at-large bid, and the top five individuals from each region also qualify for nationals.
From the midwest regional, Wheaton Warrenville South won, while Hersey finished in second. York finished in third and will be in consideration for the at-large spot.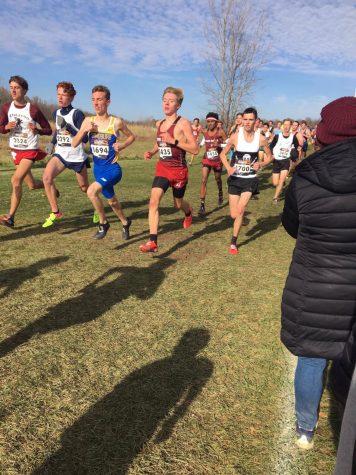 For Central, the same runners who raced the state meet raced varsity for the Nike Regionals meet. This included Matt Kusak, senior, Alec Hill, senior, Keegan Caveny, senior, Will Ricker, senior, Piyush Mekla, sophomore, and Colby Revord, freshman.
"We finished 11th at state, so ninth in the Midwest is pretty good," Hill said. "We competed today, and placed well."
For junior varsity, the top finishers were Mike Ward, senior, Chinmay Amin, junior, Tom Kusak, sophomore, Fletcher Spillers, senior and Aaron Lu, junior.
"It was a solid ending to my cross country career. These four years have gone by so fast," Spillers said.
The course where this regionals meet took place is called the LaVern Gibson Championship Cross Country Course, and it is home to the Indiana state meet. The course is also raced in college, and it holds an NCAA regionals meet every year.
"This season was very up and down, but we came together and raced well when it mattered. I'm proud of how we ran, and I know everyone gave it their all," Caveny said.
Leave a Comment
About the Contributor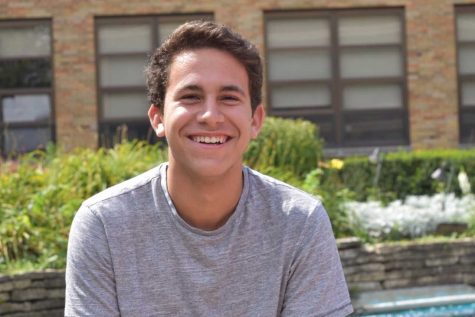 Brandon Belgrad, Writer
Brandon Belgrad, senior, is often spotted running through the streets of Hinsdale. He is a part of the cross-country and track and field teams. Along with...