Boys varsity lacrosse loses to LT
The Hinsdale Central varsity Boys Lacrosse Team (3-7) lost a hard-fought game to the Lyons Township Lions (12-0) 14-5 at 7 p.m. on a 47 degree, grey night on Dickinson Field.
The Lions used their physical strength early on within the first two minutes in the first quarter with a hard left side shot into the net by attacker Luke Garrety.
The Lions made strong defensive work working really close to prevent the Red Devil offense from scoring in the remainder of the first quarter, while still maintaining an aggressive offensive running from the Central defenders and faking them out along the side.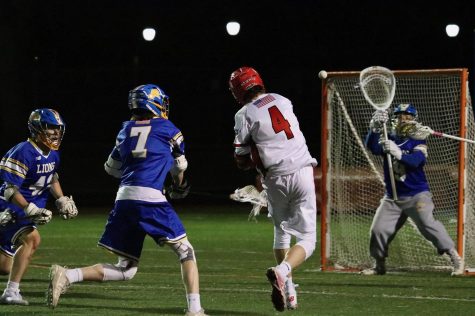 Lions attackers scored two goals within the last four minutes of the first quarter to make the score 3-0.
The Red Devils changed their demeanor and held off the Lions for the six minutes of the second quarter, with blocks by Devil defenders and saves by senior goalie Capison Pang.
However, LT's Garrety broke the silence and threw the ball left side to score with 5:41 left, and within the next minute, Ben Kitzler received a pass across the field and pushed it into the goal past the goalie's knees, leading 5-0.
When Central got the ball back, they aimed to put a number on the board, and Zach Nortney, junior midfielder, scored with 2:02 left while drawing a flag for a penalty by LT, that was contested by the Lyons Township coach.
Thirty seconds later Garrety came up with his third goal of the game on the left side while drawing a flag on the Red Devils. LT led after completion of the first half 7-1.
The third quarter was physical to start, with multiple missed shots, shoving and players being pushed to the ground along with plenty of fake-outs.
The scoring did not occur until senior midfielder Parker Bailey, senior attacker Nicholas Kapp, and Nortney all scored within two and a half minutes to reduce the deficit to the 9-4.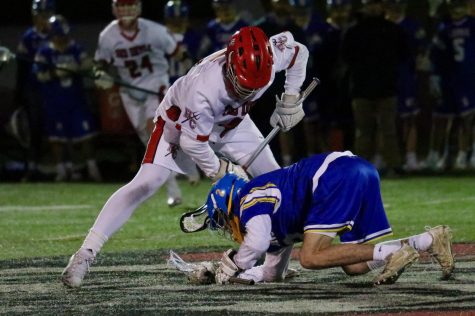 That was until Lions´ Nick Johnson made it a double-digit score at the end of the quarter, 10-4 Lions.
Lyons Township carried the game from there, pushing hard and scoring two more goals to start the final quarter to make it 12-4 LT. Minutes later, Jimmy Pisani, sophomore midfielder, passed to Joe Paulson, senior midfielder, and scored the last of the points for the Devils with 5:48 left.
A sweeping goal by Kintzler and shot above the head ended the scoring for the night, where Lyons Township won 14-5.
Leave a Comment
About the Contributor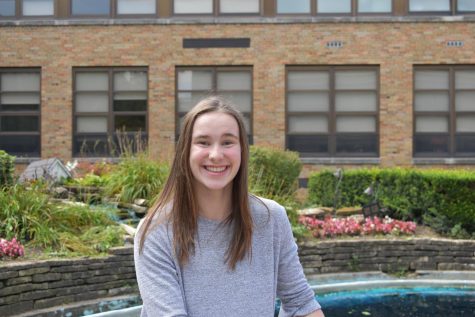 Rachel Wagner, Writer
Rachel Wagner is a junior writer for the Devil's Advocate. When she's not covering stories she can be seen at home drawing, writing, rewatching episodes...