Foods to spice up your fall
Before buying any cozy sweaters or pumpkin spice lattes, you can kick off your fall by trying these delicious and quick seasonal snacks, which are perfect to eat while studying at home or just lounging around on the weekends.
Roasted pumpkin seeds are great for fall. This sweet, savory, and crunchy snack is a perfect way to utilize excess pumpkin seeds when carving a pumpkin for the Halloween season. To prepare the pumpkin seeds, you should make sure the seeds completely dry for up to 24 hours in order to get a crunchy texture. Don't forget to check on the seeds frequently while they are in the oven. You do not want them to burn.
Pumpkin is a signature of fall, and we found this muffin recipe that has just the right amount of spice and pumpkin flavor. You can purchase a box of 365 Pumpkin Spice Bread and Muffin Mix at your local Whole Foods grocery store. We suggest that you rotate the pan halfway through baking to make sure the muffins are baked evenly. If you wish to top your muffins with frosting, wait about 30 minutes to let cool.
This homemade caramel sauce makes for a great topping. After left to cool, the caramel was smooth, buttery, sweet and perfect to store in the fridge for later and eat with some apple slices. When reheating, scoop the caramel sauce into a microwave-safe bowl and microwave in 30-second intervals, stirring between.
Leave a Comment
About the Contributors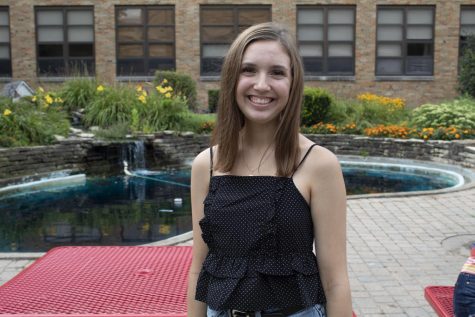 Meghan Malec, Section Editor
Meghan Malec is a senior who can be found hanging out with her friends and binge-watching Netflix shows in her free time. Her free time, however, is very...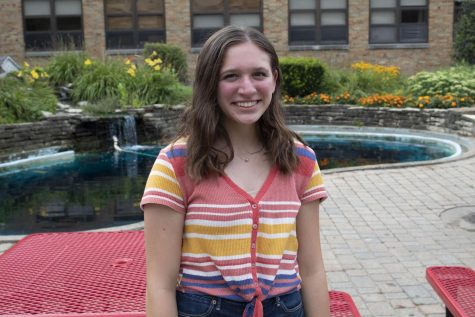 Natalia Berti, Section Editor
Natalia Berti is a senior who, when not chilling at a picturesque coffee shop or practicing her badminton footwork, enjoys re-watching the Avengers movies...