Top 5 best hand sanitizers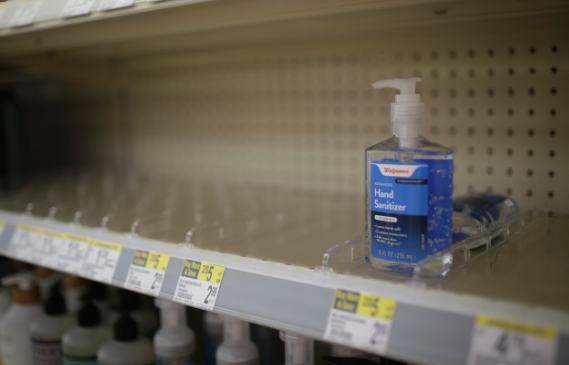 Face masks, sanitizing wipes and hand sanitizer have all been in high demand as Coronavirus fears sparked panic buying that has left store shelves bare. The demand for hand sanitizers online has skyrocketed while many businesses are running very low on stock.
"When I went to Target, the entire hand sanitizer section was cleared out," said Kate Demakis, sophomore. "It's definitely eye-opening to see that large franchises are running low on daily supplies."
Target and Walmart advise against hoarding essential sanitation products so that everyone can get fair access to the supplies they need and to avoid product shortages.
The Centers for Disease Control and Prevention(CDC) recommends that you select a hand sanitizer with at least 60 percent alcohol content. Alcohol-free sanitizers that rely on other ingredients are not as effective in killing bacteria that can cause coronavirus. However, the CDC urges that when possible, washing hands with hot water and soap is the most effective option for getting rid of germs.
"I think it's important to stock up on hand sanitizer because it's more portable than soap," said Samantha Gonzalez, junior. "Although we're trapped inside of houses because of quarantine precautions, it's easier to use hand sanitizer more frequently than going to a sink."
Below is a list of top five hand sanitizers. The first couple are the most popular protection from germs and the last few are some alternative options left in stock.
#1. Wet Ones Antibacterial Hand Wipes Travel Pack, $1.47
Stock up on portable sized WetOnes that are perfect to keep inside your car or for wiping any public doorknob, table, counter you encounter during this germ-filled season. Unlike many sanitizer brands that will not be in stock for a while, Wet Ones antibacterial Hand Wipes restock online on April 1.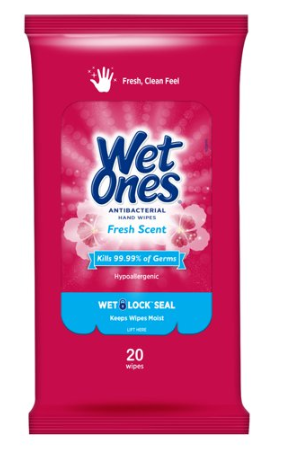 #2 Pharma-C-Wipes 70% Isopropyl Alcohol Wipes (1 Canister of 40 Wipes), $4.51
These wipes conveniently come in bulk and are safe to use on a variety of electronics such as phone screens and computer keyboards. A study from The University of Arizona says that phones carry ten times more bacteria than a toilet seat, so make sure to wipe your phone often to avoid bacteria buildup. Although this item does not have a definite restock date, you can try to find similar products by comparing the ingredients and alcohol content to maximize protection from harmful bacteria.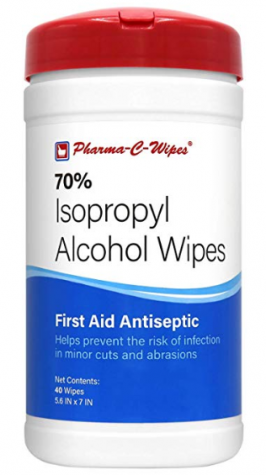 #3 Equate Hand Sanitizer with Aloe, 60 fl oz., $5.97
Unlike the previous hand sanitizers, this hand sanitizer is infused with aloe and Vitamin E, leaving hands feeling soft and germ-free. This hand sanitizer is more cost-effective compared to buying small travel bottles. Make sure to sign up for the in-stock alert on Walmart's website.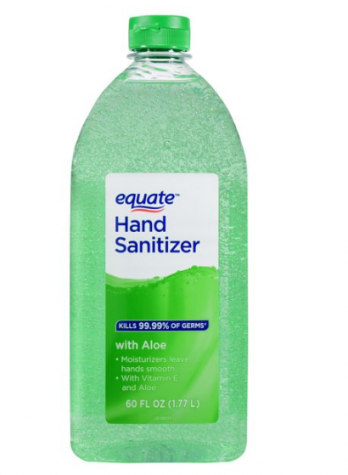 When you think of stores Home Depot and Menards, you probably think of tools, lumber, and outdoor supplies, but you may be pleasantly surprised to know that these franchises also carry hand sanitizer and soap. Since it's not the first place people will think to look, stock levels at your local stores may be higher than they are at places like Walmart, Target, and Amazon. There is a limited supply of hand sanitizer websites, so make sure to check in the store. However, such stores have a higher soap supply. To prevent hoarding and make sure everyone has an equal distribution, Home Depot limits to ten bottles per purchase online.
#4. 17 oz. Pump Bottle Lemongrass Scented Hand Soap, $4.23
It is essential to have some basic hand soap if you are having trouble finding antibacterial hand sanitizers. In addition, this soap is hypoallergenic and fitting for sensitive skin. The CDC recommends that in order to wash your hands, you should spend about 20 seconds lathering your hands, including the back of your hands and underneath your fingernails.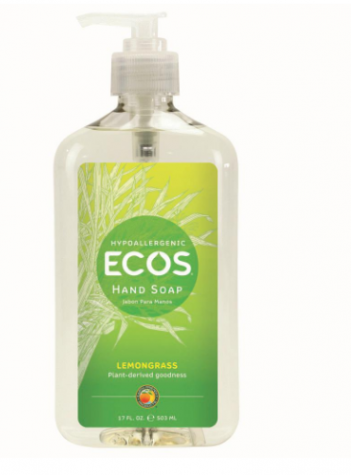 #5. Softsoap Soothing Aloe Vera Moisturizing Hand Soap Refill one gallon, $12.59
You can buy a one-gallon bottle of soap to buy in bulk for washing hands frequently at home. You will not have to worry about refilling your kitchen and bathroom soap for a while, which is perfect because you should be at home anyway. The addition of Aloe vera helps keep hands soft and moisturized.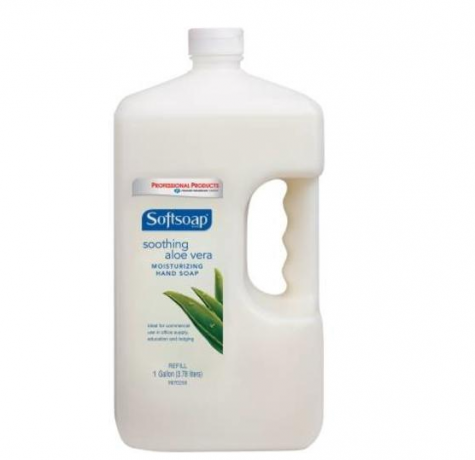 Leave a Comment
About the Contributor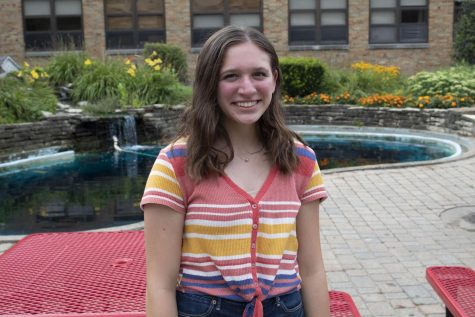 Natalia Berti, Section Editor
Natalia Berti is a senior who, when not chilling at a picturesque coffee shop or practicing her badminton footwork, enjoys re-watching the Avengers movies...