Ice skating in Chicago is open amidst COVID-19
The Maggie Daley Park Ice Skating Ribbon is one of the many attractions in Chicago that has adapted amidst the pandemic. In years prior, the rink held approximately 780 people at one time. But now, the rink is limited to 180 people for precaution against the Coronavirus. The rink now requires a reservation on their website for $16 per person prior to entering so that people are more spread out when skating. 
"Making a reservation online was super easy," said Ethan Austermann, senior. "I think $16 per person was a good price because the reservation was for over two hours." 
The Ribbon is also going to great lengths to ensure the health, safety, and fun of its skaters. Skate host Benjamin Trucano-Harp is a first responder for any incidents that occur on the rink. 
"First of all, for everyone's safety and health, we mandate wearing a mask at all times," Trucano-Harp said. "We have sanitation stations at every entrance including by our skate pickup. The rink is mostly the same as last year besides the fact that there are less people, less clutter, and it is less busy."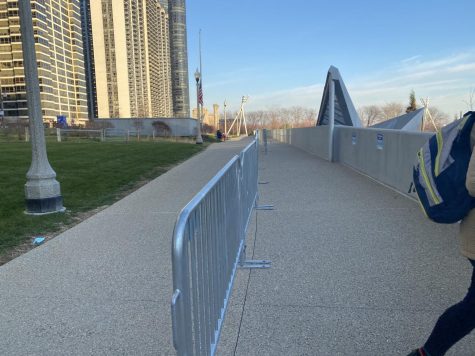 I think that ice skating at Maggie Daley this year was well worth the price. In years prior, people would have to wait hours in line to ice-skate with hundreds of other people. I showed the reservation on my phone right when I entered the park and was ready to put my skates on. I felt a lot more comfortable that the park was correctly following the CDC guidelines and that they were able to enforce an effective system that did not interfere with the skating experience. 
"I liked making a reservation to enter the rink because I did not have to wait in a huge line," said Kate Demakis, junior. "There was enough room on the rink to stay at least six feet apart from people. Last year, I would constantly bump into people."
If you are famished after an hour of skating, you can visit The Rink Cafe inside Maggie Daley Park, which serves toasty hot chocolate and other tasty snacks. The seating area allows the ice skaters to take quick breaks from ice-skating. Although the seating area was outside, each table was situated six feet apart from each other in order to limit transmission of COVID-19. 
A lot of people tend to focus on the negative aspects of the pandemic. For me, this was definitely a positive outcome: no wait or crowds on the ice. However, I can imagine that the rink may be harder to book a reservation closer to the holiday season and on the weekends. I suggest booking weeks in advance to increase your chances of getting a slot. 
Check out The Maggie Daley Park website for more information or to book your reservation. 
Leave a Comment
About the Contributor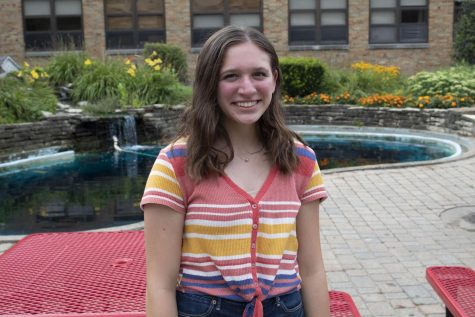 Natalia Berti, Section Editor
Natalia Berti is a senior who, when not chilling at a picturesque coffee shop or practicing her badminton footwork, enjoys re-watching the Avengers movies...