Girls soccer plays in their senior night game
On Thursday, May 10, the Red Devil girls varsity soccer team faced off against Benet High School at home on Dickinson Field. The girls lost with a score of 1-0.
The girls as a team agreed they played well, with a few stand out performances by Haley Paulson, sophomore, and Sammy Guido, junior.
"We played Benet and it was a good game but they scored off a field goal and that threw us off a bit. Two of our players got hurt and couldn't finish the game so we had fewer substitutes," said Maddie Lynch, junior and varsity player. "But, the end of the game we really stepped it up and had some really good chances."
This game was also the red devils senior night to acknowledge the seniors as they played their last home game of the season.
"The girls on the team that weren't seniors decorated the lockers for the seniors. Also, before the game they announced the seniors and gave them roses," said Rachel Dannhausen-Brun, senior and varsity player. "The last few years I have helped decorate lockers and put together stuff for senior night for other players and it was weird being on the other side of that because sometimes it still doesn't feel like we are almost at the end of high school and the end of the season. I thought I had a lot more time left than I actually do."
Despite the loss, the girls are continuing to practice every day after school on Dickinson Field to prepare for their playoff games, which will begin the week of May 14.
"We lost our game but I thought we played really tough and especially towards the end we played way better; we connected more passes and kept the ball on their half," said Greta Kumskis, senior and varsity player. "Our next game is Tuesday and it's our first playoff game so if we win we keep going, but if we lose we are out."
The next game is Tuesday, May 15 at 6:30 p.m. at Downers Grove North High School, and it's the semifinals for regionals.
Leave a Comment
About the Contributors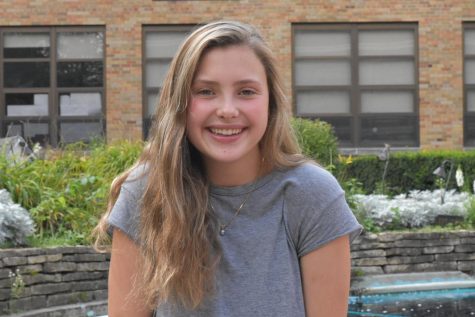 Leah Stevens, Section Editor
Leah Stevens is a senior who is constantly seen with a smile on her face and she loves to make people laugh. She lives by the motto "YOLO", and if you...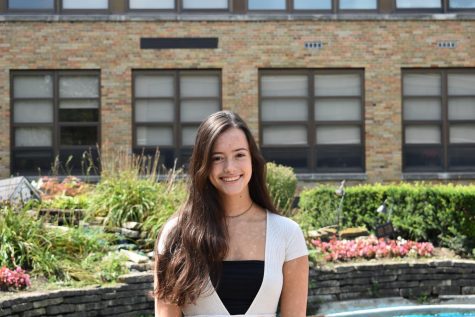 Marelena Halikias, Photographer
Marelena Halikias is a senior photographer for Devils' Advocate. She can commonly be found crying over reruns of The Joy of Painting, offering to sell...