Prom dress inspiration 2023
Hinsdale Central is hosting Prom this year on April 29 at Union Station in Chicago. As prom approaches, many people go out searching for the perfect dress. Depending on your preference, the color, style, and accessories are all super important in finalizing your look.  
"My favorite part about shopping for my dress was probably imagining myself in all kinds of different dresses until I finally saw [my dress]," said Rose Baroni, senior.
Here are a few of the most popular styles being worn this year if you are still in need of some ideas. 
#1 – One shoulder
This year we are seeing a lot of people go for the one shoulder look. It's a very elegant and simple style that can be accessorized with different jewelry, hair styles, shoes, and bags. Some people went for a solid color and others picked a pattern. 
"I chose my dress because of the vibrant hot pink color which is perfect for spring and the pops of gold I can add through heels and jewelry, " said Maddy Panveno. "The one shoulder style caught my eye because of the flattering appeal and dimension it brings to the dress."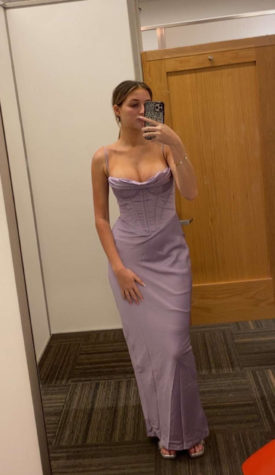 #2 – Corset top
Corset tops stem back from the Victorian era in America which was the late 1800's. They made a comeback in the last couple years and have been all over social media. The corset top dresses have been much more popular this year than previous years and there are a handful of girls wearing this style. 
"I wanted a corset because I loved how the Urban Outfitters ones looked on me and it makes me feel like a princess," Baroni said.
#3 – Floral patterns
A lot of people are going for floral patterned dresses because spring is right around the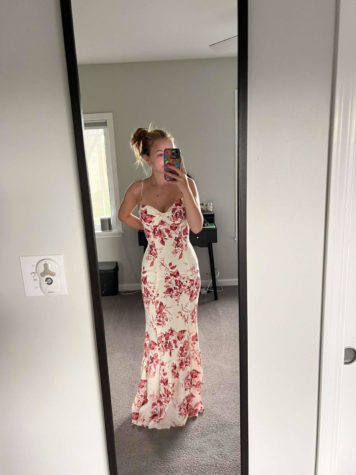 corner. It's refreshing to see people wearing these dresses because most people go for a solid colored dress. 
"My older sisters sent me screenshots of dresses they liked and the fit of the dress really stood out to me, " said Jane Hafner, senior. "I really liked how the shape of the dress itself was plain but the pattern added a fun part to it that stuck out of the rest of my options."
With prom a little over a week away, you can still buy your prom tickets here so you can show off your amazing look.
Leave a Comment
About the Contributors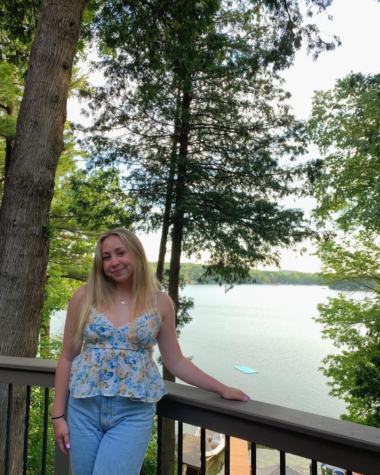 Ellie Ursillo
Ellie Ursillo, senior, is excited to be writing for Devil's Advocate this year. Ellie is a Co-Captain of the Poms team this season and is looking forward...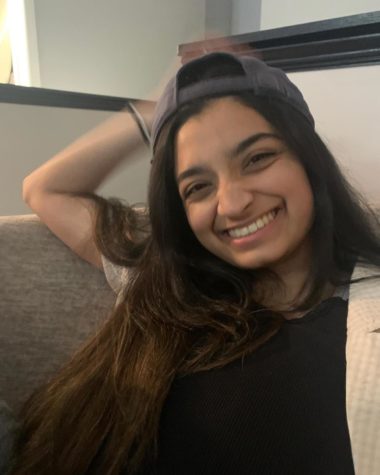 Simrah Qasim, Editor-in-Chief
Simrah Qasim, senior, is excited to be returning to devil's advocate. She loves listening to music, writing, and playing the piano. Along with Devil's...