Girls' bowling goes 4-1 in conference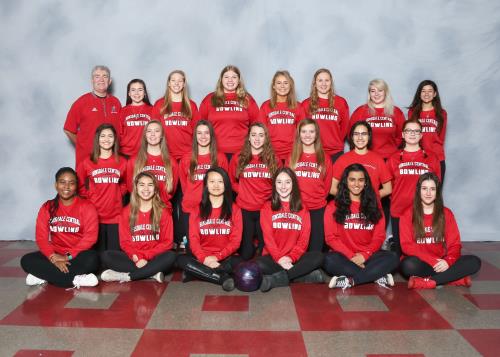 Girls' bowling had an impressive start to their season, currently holding a 4-1 record in conference. They hope to continuously improve as they round out the winter season.
The sport of bowling is something the girls really enjoy and has brought them together this year.
"We are so close with each other, we are honestly like a family," said Katie Hoffman, senior.
The sense of camaraderie keeps the players optimistic in any situation.
"We are all there for each other even when we aren't bowling," said Cassidy Counihan, senior. "We cheer for everything good and bad."
So far, there has been plenty of good for the girls to get excited about.
"We recently beat York which was a big meet," said Sarah White, senior. "Our team is special because we have the same varsity girls who won conference last year on the team."
Although repeating the conference title is a big goal, the girls are more focused on the smaller intricacies of perfecting their performance.
"Our goal for the season is to focus on each frame to get a mark instead of worrying about the score," White said.
The players have also selected things to focus personally on from the beginning of the season.
"My personal goal is to improve my average, and in order to do that I have to improve my ability to pick up spares," Hoffman said.
So far, goal-setting has proved effective.
"My goal was to average 200 for the season, and [recently] I averaged 218. It's really about concentrating on what you're doing," Counihan said.
To prepare for their meets, the girls hold practices and bowl 3-4 games.
"One of those is normally a game where we focus on the corner pins, [which] are our most missed spares," White said.
Home meets are held at Suburbanite Bowl in Westmont. The next matches are tournaments on Jan. 13 and Jan. 14, and the Devils will face the undefeated Willowbrook Warriors away on Jan. 17 at 4 p.m.
Leave a Comment
About the Contributor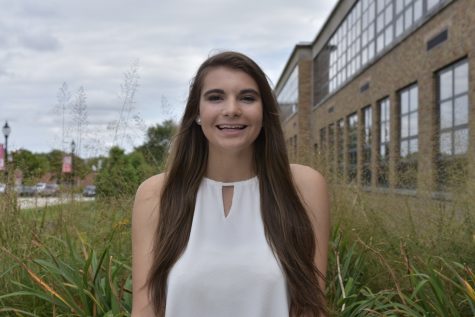 Shannon Ging, Sports Editor
Senior Shannon Ging loves writing for Devils' Advocate, especially if it is about sports. She spends most of her time cheerleading, whether it's for the...