Backpacks are back
Backpacks are replacing purses more and more which begs the question: what backpack should you wear?
Smaller backpacks started gaining popularity at Hinsdale beginning with the Vera Bradley Ultimate Backpack.
"I love [Vera Bradley backpacks] because the patterns are super cute and the fabric is really comfortable and light so it's easy to carry everything around," said McKenna Ryan, junior.
This fad has expanded into other brands including the Swedish brand, Fjällräven, more specifically in the Kånken style. From football games to everyday use, the Kånken is very versatile, which is perfect for the typical high school student.
Students often use Fjällräven or Vera Bradley backpacks as their main backpack for school, but many people substitute purses for backpacks. 
Fjällräven and Vera Bradley backpacks are most definitely the most popular brands of casual backpacks at Hinsdale Central, but any small backpack is perfect for carrying items around easily. 
Leave a Comment
About the Contributor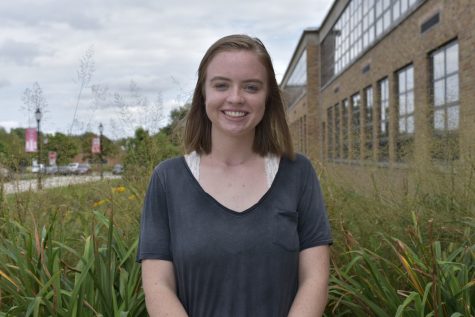 Emily Tomkinson, Managing Editor
When she's not running after Mr. Jensen in the science hall, Emily Tomkinson, senior, can be found shopping, watching clueless, or aspiring to be Gigi...