Spring 2017 fashion trends for men
In the midst of New York fashion week, which took place Feb. 9 until Feb. 16, many designers and brands are beginning to release their spring collections in time for the the turn of the season. This week, we are shifting our focus to menswear and will be showing you a few of the most on-trend pieces that can be incorporated into your wardrobe this Spring.
To switch it up from the usual basic t-shirt, a patterned button-up can be a stylish alternative for spring time. These are great for breaking up solids and can add a dose of color and dimension to your outfit. Patterns to pull inspiration can be everything from more subtle dot prints to bolder leaf prints and ombres.
Tommy Hilfiger, a well-known designer of both men and womenswear even put emphasis on the idea of bright, bold patterns throughout the garments seen in his latest spring collection.
"It's rooted in our heritage with bold prints, pop colors, collegiate references and athletic twists, and modernized to celebrate how men dress today," Hilfiger said in a press release.
In addition, button-up shirts are also available from more relaxed fits to more tailored silhouettes. Some are even short-sleeved for when the weather warms up. There are many styles and patterns, so you're sure to find the right one to match your personal style.
For the chillier days of spring, you may need some form of a lighter jacket to toss on over your outfit for the day. One style that is expected to last into spring is the bomber jacket. This style became increasingly popular during last fall, and now designers are carrying them over again into this season.
"Spring is definitely the season for bomber jackets or leather jackets," said Nasr Ahmed, senior. "I'll probably stick with a Guess [brand] bomber and add distressed jeans to it. For me, I'm always mixing styles but it works out in the long run."
Bomber jackets may be worn zipped up but also look great open allowing your outfit to show through. For the spring, they are commonly made to be lighter in weight so that it's easy to transition them from the outdoors into any indoor setting.
Another trend that may be old fashioned, but highly irresistible are denim skinny jeans. These are excellent for drawing any outfit together. Jeans are ordinary, but there are numerous ways men can style them. Whether it's wearing light wash opposed to dark wash, or choosing to dress in a pair with rips. Other skinny jeans could be stretchy, distressed or cropped.
"I can always make good use of a pair of dark jeans. If I am feeling creative, I will get them a little longer than usual and roll up the bottoms for some nice flair," said Evan Donaldson, senior.
As the weather gets warmer, it's always in men's best interest to invest in pairs of shoes that complement daily outfits and keep the feet comfortable. Shoes are essential to an outfit, but they should flow with the overall look. It should be the finishing touch of a wardrobe. For the spring time, ankle boots and monks are ideal. They both embody a clean and crisp look. They don't divert one's attention away from a man's style.
"A rule in men's fashion is to always have a belt that matches your shoes. If you wear a blue or gray suit, wear brown dress shoes. It looks sharp. I suggest wearing a pair of brown shoes that has a Monk Strap style," Donaldson said.
The weather has recently been hinting at the arrival of spring and before you know it, it will be here to stay. Be sure your wardrobe is ready by keeping these pieces in mind as you shop this season.
Leave a Comment
About the Contributors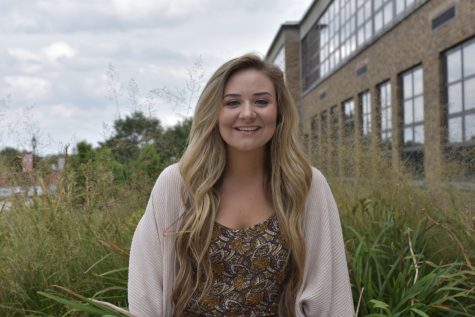 Holly Swasko, Writer
Known for her love of rose gold and cardigans, Holly Swasko, senior, will rarely be seen without at least one of them. When she isn't posing for an "OOTD"...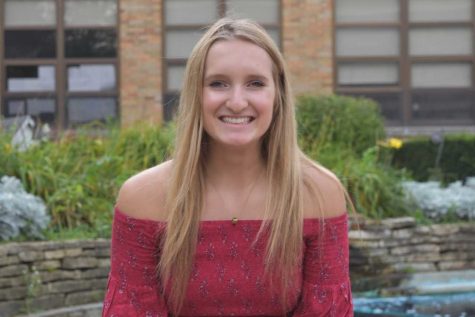 Sydney Seda, Managing Editor
Sydney Seda is a senior who loves to have a good time. You can catch her watching multiple episodes of Grey's Anatomy or volunteering at Hinsdale Hospital....