New Shoes for a new season
As the seasons change, the weather becomes too cold to wear regular sneakers. In order to stay warm and in fashion there are some types of boots that students should make a staple in their wardrobe.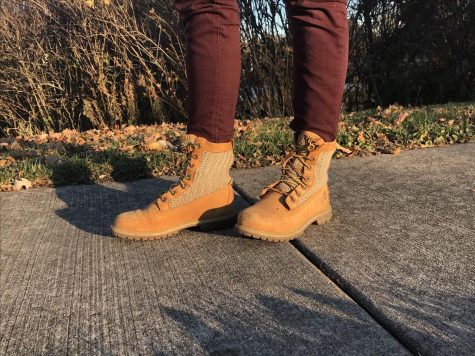 Many people prefer boots in the fall and winter time. Boots that are really in for both women and men right now are Timberlands. Many of the boots are waterproof and if they aren't, you can buy a spray for the shoes to keep them from getting ruined. These boots come in different colors such as their original color, a mustard color, and many others. Different stores carry different colors depending on how many there are in stock. They are not furry on the inside, however, they provide warmth for the feet because they're made out of a thick material.
"My favorite kind of shoes to wear during the fall time are Timberlands because they are cute and keep me warm," said Nidhi Gopagani, senior.
For other boot-lovers, Uggs can be a great other option. Not only do Ugg boots come in different colors like black, brown, and white, and even other brighter colors like pink or purple, but they are perfect for the winter because they're lined with plush fur. You can get these boots from an Ugg store, or you can go to different local stores such as Macy's, Lord and Taylor, or Nordstrom. If you prefer Uggs but not boots, they also have Uggs slippers that have fur inside, just like the boots.
"My favorite shoes are the Ugg boots because they keep me warm," said Kylee Wakeman, junior.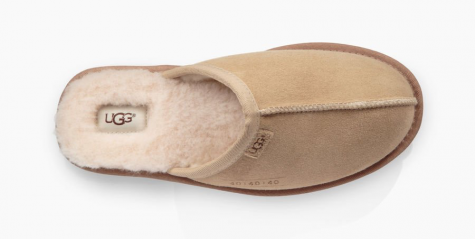 For men that also prefer to keep their feet warm during the winter, there are Uggs for you too. The Ugg Collection for men consists of men slippers that have fur from the inside, and easy to put on. Another option for men is the Ugg boot similar to the women's boot, however, these are a little shorter. They come in different colors as well such as different shades of brown, black, and some even come in blue.
Another type of boot that is perfect for this fashion season is combat boots. Some people find combat boots to be really comfortable during the fall time. They don't keep your feet as warm as the previous options because they aren't as thick and aren't lined with fur, but they are warmer and more protective than your average sneaker. Combat boots are sold by many different types of brands and can be bought from different stores such as Macy's, just like the Ugg or Timberland boots.
Leave a Comment
About the Contributor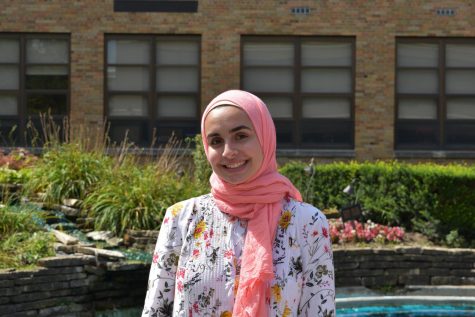 Masah Mourad, Section Editor



Masah Mourad is a senior that loves to eat fries. She enjoys many activities such as traveling, painting, and hanging out with her friends. When...