Central alumni take on the NCAA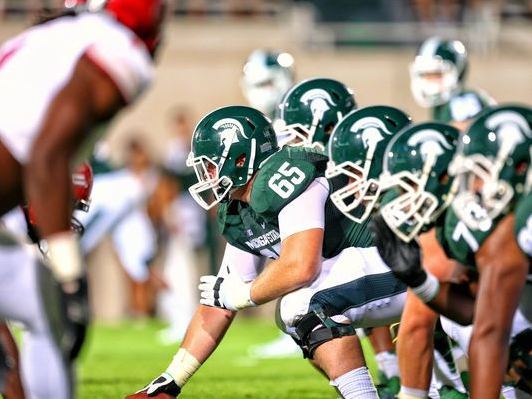 While Central athletics has had recent success, (three state championships and two sectional titles already) a few alumni are finding their stride as freshmen athletes at the NCAA level. The Devils' Advocate takes a look at a few of the best:
Grant Lillard – Soccer (Indiana): Lillard has started all 17 games for the Hoosiers so far this season. In that time, the freshman defender has tallied four goals and one assist. IU is currently 11-2-4 and ranked second in the nation.
Brian Allen – Football (Michigan State): It's rare for a freshman offensive lineman to play his first year collegiately but Allen has bucked that trend. He's recorded action at three different positions on the offensive line and started at left guard against Wyoming. His 17.5 knockdowns have contributed to the Spartans' twentieth ranked rushing attack.
Mitchell Meyer – Soccer (Cornell): Cornell is 9-4-1 on the season, including 2-2 in the Ivy League. Mitchell, a goalkeeper, has made two appearances and has yet to allow a goal.
Chase Hamilton – Tennis (Valparaiso): The former Red Devil basketball and tennis player continued his athletic career at Valparaiso. He finished the fall season with an 8-2 singles record and a 3-3 doubles record with Kyle Dunn.
Lily Chetosky – Soccer (Valparaiso): Chetosky, midfielder and striker, has recorded time in eight games, taking four shots and recording one assist. The Crusaders went undefeated in conference play and are headed into the Horizon League Tournament on Nov. 6.
Leave a Comment