Key Club continues to open doors for community
Key Club is a service club devoted to helping the Hinsdale community and beyond through fundraising and service projects.
Seniors Ann Marie Kennedy, President, and Sophia Bernardi, Vice President, helped explain the mission of the club and their goals heading into this year.
"My goals for key club this year are to plan new events that our members are excited about being involved in, as well as to keep our membership high throughout the course of the entire year," said Kennedy.
Many clubs, especially those that attract large numbers, struggle with keeping membership steady throughout the course of the year. Kennedy and Bernardi hope to do this through having the club participate in fun, creative service projects.
"Some fun events that we have done in the past are painting socks and making blankets for children's hospitals, Kiss a Senior Goodbye, Feed My Starving Children, and we also had a speaker come and give a presentation for the Thirst Project," said Kennedy.
One thing both Kennedy and Bernardi emphasized was that this year they wish to participate in projects that not only benefit the Hinsdale community, but also school districts and towns across the state and country.
"Specifically, we are trying to be involved not only in our school and town but also in the more district-wide and international projects that Key Club sponsors," said Bernardi.
Leave a Comment
About the Contributor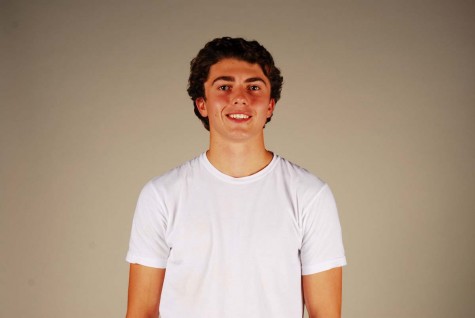 Andrew Bitautas, Writer
Andrew is an outdoors enthusiast and self-taught drummer. He picked up some sticks in first grade and hasn't stopped jamming, playing for the Shoobies,...