Cheerleaders return to traditional uniforms
Hinsdale Central is no stranger to tradition, and varsity cheerleaders have recently brought back the traditional pleated skirt uniforms.
From 2013 to 2015, Hinsdale Central Cheerleaders strayed away from tradition with straight skirts, but now varsity is returning to them. Senior, Nicole Naccarato, like most other cheerleaders, prefers the traditional skirts to the more modern ones.
"We really liked the pleated skirts because the older girls had them when we were freshmen and we really looked up to them,"  Naccarato said.
Along with living up to inspiration from past Hinsdale Central cheerleaders, varsity cheerleaders like the pleated skirt better because they are a more stylish alternative to the straight skirts.  "They are so adorable and look great while stunting," said Caroline Langan, junior.
However, the Hinsdale Central Cheerleading program hasn't completely strayed away from the straight skirts. The Freshman and JV teams both still use these uniforms.
"We got straight skirts in addition to the pleated skirts to wear when we perform with JV so we all look the same," Langan said.
So, when it comes to wearing a throwback or looking ahead, where do you stand? Comment below.
Leave a Comment
About the Contributors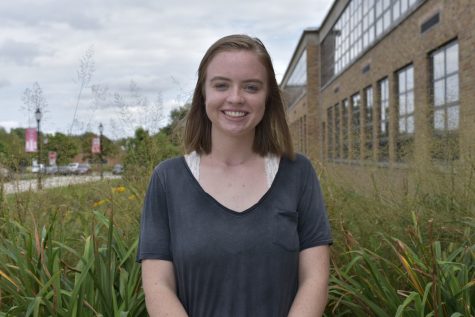 Emily Tomkinson, Managing Editor
When she's not running after Mr. Jensen in the science hall, Emily Tomkinson, senior, can be found shopping, watching clueless, or aspiring to be Gigi...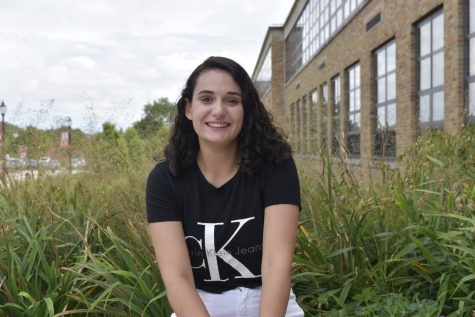 Libby McCarthy, Editor-in-Chief
Senior, Libby McCarthy is quite possibly the most awkward person on the planet and is almost never serious. She can frequently be found making references...