MSA shatters the stereotype
Every Wednesday, the Muslim Student Association (MSA) members meet to discuss how they can support the community they have grown up in. Through open discussions, event planning, and cultural lessons, the MSA sends a positive message and shatters stereotypes held about their religion. The MSA has been a part of the school community for more than a decade. The members' mission is to spread a message of love to a country that they think holds a negative stereotype of them.
On Jan. 15, the Muslim Student Association hosted a Basketball Tournament Fundraiser, one of their many community service events aimed toward bettering the community and sponsoring overseas organizations. One of their most successful events yet, MSA raised $400 to help build and develop a school in Rawalpindi, Pakistan.
With their money, the Qalam School is able to reach more impoverished children, enabling them to build a successful life with the message of positivity. This is one of the many charities and organizations that MSA supports.
"In January of 2017, we held our MSA sponsored basketball tournament which brought in around $400," said Noor Jibrin, senior and advertising manager of MSA. "We sent the money to a school in Pakistan to support education in a community that lacks it."
The club has been known for its many community service projects, helping out in almost all aspects that they can. Events include bake sales, another basketball tournament and helping the homeless in Chicago.
MSA also holds cultural immersion events, spreading and educating students on the messages that the Muslim religion preaches.
"We plan a Henna event," said Rand Abyad, senior and event coordinator. "We usually reserve the community room and do some henna art on kids."
MSA has also supported the widely popular Wear a Hijab Day in years past, where students were encouraged to learn a bit about Islam and walk in the shoes and perspective of Muslim students.
"First, we want to serve as a club that welcomes Muslims within the school, and to create a community of Muslim kids from within the school," said Omar Al Sheikh, sophomore and event coordinator. "Aside from that, in a time where Muslims are a minority and portrayed as un-American and potentially threatening, we strive to emphasize the similarities of our moral priorities through events in which we welcome anyone and everyone."
Members continue to plan service projects throughout the year.
"We're between two causes," Jibrin said. "Either continuing to support people abroad with the Qalam School, or try to do stuff more locally with Chicagoland homelessness."
MSA's doors are always open for any students eager to spread love, learn a little about Islam, or pose any questions.
"We desire to serve as a place where any student can stop by whether Muslim or non Muslim, to either feel at home or inquire as to who we are as a people," Al Sheikh said.
Leave a Comment
About the Contributor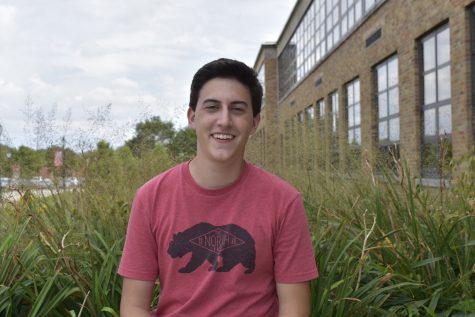 Zeljko Kospic, Writer
Zeljko Kospic, senior writer for Devils' Advocate, loves to write, socialize, and eat. He is a self-taught guitarist, with a passion for all music genres....