A freshman's guide to joining clubs
With the numerous clubs offered at school, it's easy for freshmen to be frazzled when deciding which ones to join. From clubs that help out the school specifically, like Varsity Club and Peer Buddies, to clubs that help outside of school, such as Let's Help Out (LHO) and LEAP Into Africa, there are many options to choose from.
Students from all grades are strongly encouraged to get involved in their school's clubs and activities. Of the 74 clubs that are offered, students are sure to find one that they enjoy being a part of.
"Habitat for Humanity is really cool, considering that their whole mission is to raise money for families in need," said Kendall Napier, senior.
Habitat for Humanity is known for their annual trip to West Virginia to build a house for impoverished families.
"I didn't get to go, but my friend went last year and she said that it is an awesome experience because you get to do something that you would never be able to do before," Napier said.
Clubs not only look good on a résumés, but they also help develop social skills and other skills that are necessary for success.
"Honestly, any club that a kid joins is ideal for [building skills]," said Mrs. Sally Phillip, Activities Director. "They're having to interact with staff members, they're having to interact with other kids, and they're learning to plan things."
Since it's a freshman's first year in an environment where so many activities are offered, the school focuses on providing students with the knowledge of where to find information on joining clubs and the meeting times.
"There are bulletin boards all around school, the daily announcements are read out loud as well as emailed to students daily, and the activities website has tons of information as well as our student handbook," Mrs. Phillip said.
These aren't the only places a student can find information on clubs, however. Many classes and electives will explain certain clubs or activities that correlate with the course. This is how Diego Waelter, freshman, dicovered Acafellas, an exclusively male singing group.
"I found out through middle school and my choir class that [Acafellas] is fun and a good club to join," Waelter said.
Over the years, many students join multiple clubs as opposed to just one.
"Right now I'm in Habitat for Humanity, National Honor Society, and I used to be a part of Varsity Club," Napier said.
If you are interested in joining a club or want to learn more about which clubs/activities Central has to offer, visit the student activities website.
Leave a Comment
About the Writer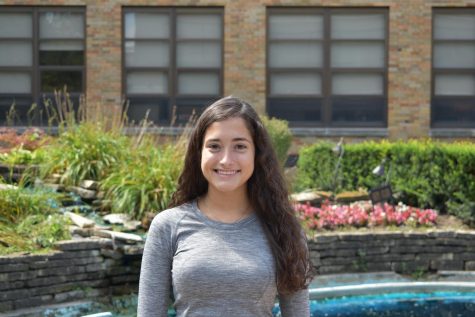 Michalea Halikias, Managing Editor
Michalea Halikias is a senior who can often be found shopping online, listening to music, or hanging out with her friends. She loves watching Master Chef,...