FACS Department inspires next generation of teachers
While the concept of a teacher has been part of cultures for many years, the US is facing a crisis because the percentage of future teachers is rapidly decreasing, according to a 2016 national survey of college freshmen.
For various years, the school has offered numerous programs promoting students to pursue a career in education. Childcare and Development, Invitation to Teach, and Future Educators Club are among the most popular programs that students take.
"We offer these programs because there really isn't much that's more important than how we educate our children, and we want to expose the talented young students here to this career in case they want to pursue it," said Ms. Dawn Oler, Invitation to Teach teacher and sponsor of Future Educators of America Club.
Of the three popular programs, many first explore their interest in teaching by taking Childcare and Development, which is a semester-long course offered to sophomores, juniors, and seniors. The class focuses on exposing students to family planning, the stages of maturation of children from pregnancy to high school, and different teach techniques.
Many students take this course not only because it provides a well-rounded curriculum focusing on children's education, but also because it allows students to test whether they are truly interested in a career in education.
"I mainly took this course because ever since I was young, I was interested in becoming a teacher," said Ever Perez, junior who took Childcare and Development last semester. "The activities we do in the class showed me what being a teacher would really be like, and has helped me decide if I want to study to become a teacher in college."
One of the most anticipated projects of Childcare and Development is the preschool that class runs in the latter half of the semester.
After spending the first quarter of the class studying different teaching techniques and learning how to make lesson plans, students then are able to apply these skills in Discovery Corner Preschool. The preschool is run almost entirely by students, with some direction provided by Mrs. Lisa Sopiarz, the teacher for Childcare and Development.
"Teaching kids in the preschool was one of the most valuable experiences from taking the class, because you quickly learned that every kid was different, and you had to adapt how you taught the lesson based on each preschoolers' needs," Perez said.
If students who complete Childcare and Development wish to continue pursuing becoming a teacher, they can then take Invitation to Teach.
Invitation to Teach is also a semester-long course, but it is offered solely to seniors. According to the Family & Consumer Sciences Program of Studies, acceptance into the program is based on application, previously taken FAC's classes, as well as staff recommendation.
Compared to other courses offered at Central, Invitation to Teach is unique in that it sends students directly into the field to apply the teaching skills that they were previously taught. Students have a choice of being sent to go assist teachers and teach individual lessons to any of the feeder elementary schools for third, fourth, and fifth periods, every Tuesday through Friday.
Whereas students in Childcare and Development are only exposed to teaching preschoolers, students enrolled in Invitation to Teach can voice their preference of what grade level they would like to work with.
Students in Invitation to Teach also have more independent responsibility outside of class. They are expected to help the elementary school teacher with anything they may need, provide visuals for the classroom, develop and teach three small group lessons, as well as develop and teach a 40 minute lesson plan.
"All the work that we had to do for [Invitation to Teach] could get a little stressful sometimes, but as long as you didn't fall behind with your lesson plans, it was manageable," said Sarah Hughes, senior, who took Invitation to Teach last semester. "Balancing homework from core classes with preparing lesson plans for Invite to Teach wasn't stressful either because the class took up two periods of the day."
Common to Childcare and Development, students found the professional experience gained from Invitation to Teach valuable and guiding in regards to planning life after high school.
"I would recommend this class to anyone considering teaching as a profession because it's better to learn if you really want to be a teacher or not earlier on, and even if you find that you don't like teaching, the skills you develop and interactions that you have in this class will help you in the future," Hughes said.
In addition to these two classes, students can further explore the career of teaching through Future Educators of America Club.
The club meets every other Thursday in room 118, and rather than sending students to schools to go teach, Future Educators club supplements students' knowledge of teaching by bringing in guest speakers, teaching financial literacy plans in the community, and partnering with other clubs such as LEAP Into Africa to raise money for underfunded classrooms.
The activities and overall structure of the club though shifts each year, depending on the students who participate in it. In years past, it has varied from being more student led to more faculty led.
"Future Educators is an opportunity for students to be involved with teaching throughout their high school career. Students can take Childcare and Development starting their sophomore year and can only take Invitation to Teach their senior year, but Future Educators is a way for students to be involved throughout all of high school and see if teaching is a fit for them," Ms. Oler said.
If students have any interest in becoming a teacher, they should contact their guidance counselors about enrolling for Invitation to Teach or Childcare and Development for next year, or they should stop by the next Future Educators of America meeting on Thursday, March 22 at 7:30 a.m. in room 118.
Leave a Comment
About the Writer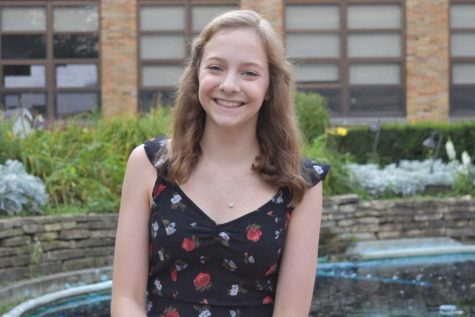 Abby Stockmal, Editor-in-Chief
Abby Stockmal is a senior who, when not scrambling to finish an essay she that she procrastinated, can be found watching reruns of "Friends", making an...