Junior summer to-do list
As the school year comes to a close, juniors should be getting ready for an important summer.  By the time juniors come back to school in August they should be both physically and mentally ready for a long and stressful first semester.
Something that was stressed greatly by counselors during junior's planning conferences back in the spring was the importance of visiting colleges. Going on college visits this summer should be a top priority for juniors this summer. By the end of the summer, upcoming seniors should plan on having a list of colleges they plan on applying to, categorized by safety, 'bubble' (schools which you have a chance of not getting into), and stretch schools. In order to get a cohesive list, students need to visit these colleges to make sure they are a good fit for them.
"An important thing that students often forget to do is visit safety schools," said Ms. Hein, guidance counselor. "You need to fall in love with a safety school because there are a very few amount of students that get into their stretch school, so you need a school you love to fall back on. Aside from visiting, if this is a college that would be a stretch for you engage and communicate with the school more than just a visit."
To engage with the college, sit in a class if you can or meet with a professor, to see how you would fit into the college. You can also communicate with admissions officers by emailing them and asking questions, to show that you are interested in their school.
To set up college visits, meetings with professors, or a class sit-in, you can visit the school's website and they will let you sign up online. However, for some colleges, you may need to contact the office of admissions to set up more personal visits, like meeting a professor. Regardless, it is important to do these things to show demonstrated interest in the colleges you wish to apply to.
For safety schools communicating is not necessary but visiting the school still should be. This is because schools that have a very high acceptance rate may not accept someone with a high GPA because they don't think the student will actually attend the school. However, if you cannot visit the school, virtual tours and emails to admission officers are also good options.
After visiting colleges, juniors should curate a list of colleges that they are going to apply to in the fall. The average number of colleges that students apply to at our school is between 6 and 8, but the number varies. Some students apply to less because they are certain they will get into the college of their choice while others apply to more to increase their chances of getting into a stretch school.
Juniors have already started writing college essays this year in their English classes so that is one thing that they won't need to do if they like the essay they have already written. During the summer it might be necessary to rewrite the essay or revise it to make sure the essay they are turning in is something they love. Some students may realize that a school they are trying to apply to does not follow the common application. In that case, students need to look at essay prompts for their specific application and maybe start thinking of ideas or even start writing the essay.
In the fall, each college application will require supplemental essays which can be time-consuming to write. For juniors in the summer, this should not be a concern because colleges will usually not release their supplement essay prompts until the fall. If the college you are looking into does release their supplement essay prompts, that may be something you can work on during the summer as well.
Aside from college visits and essays, juniors could also spend their summers doing internships, volunteer work, or shadow professionals. These experiences will help give their resumes a boost before senior year. The summer of senior year allows students one last summer to seek opportunities that will help them choose their major and build their resume.
"My internship is downtown at UIC. Every day I will take the train down and back," said Tara Tekkey, junior. " The internship is a great way to gain real experience in a real lab before I go to college. I am going to be working with a researcher to build my research skills and experience in the science field."
During the summer, juniors should also look into choosing a major for college. Many may choose to go in undecided if they are not completely sure, but students may need to spend time thinking about what they wish to continue learning in college. To do this, students can do research online or meet with professionals in different areas of study to see what would fit them best.
Although it may seem overwhelming, juniors should also enjoy the summer and have it serve as a relaxing break before senior year. First semester senior year can be very overwhelming, so preparing beforehand can be super helpful.
Leave a Comment
About the Contributors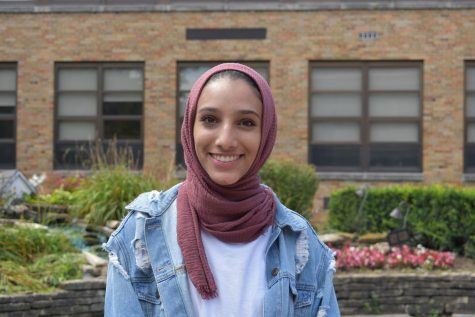 Hajera Naveed, Section Editor
Hajera Naveed is a Senior Writer and Section Editor for Devils' Advocate. Her hobbies include writing, volunteering, painting, and running. When she isn't...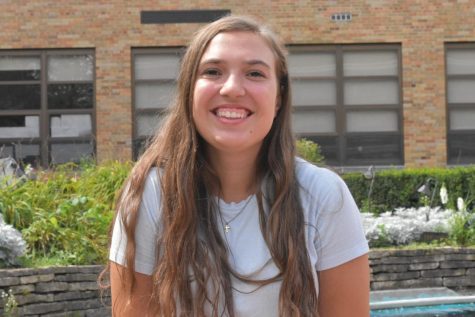 Michaela Malec, Photographer
Michaela Malec is a senior who can be found watching Hallmark movies or binging almost every show on Netflix. If Michaela is not on her couch watching...