Student shows perseverance through health struggles
In January of this year, Matthew Phillips, senior, began experiencing pain and dizziness while at basketball practice. After months of visiting doctors with no diagnosis, he finally received one: Median Arcuate Ligament Syndrome (MALS).
MALS is a condition in which the median arcuate ligament puts too much pressure on a the celiac artery, a part of the aorta that pumps blood to major organs and the brain. To relieve this, Phillips was scheduled for surgery, which went well initially, but soon he began having extreme pain attacks post-surgery. With the chronic pain, Phillips moved to Lurie Children's Hopsital for a month.
A month later, Phillips transferred to Mayo Clinic, located in Minnesota, and was diagnosed with functional abdominal pain. There, he was informed that there was a high chance that the surgery messed up his nerves, but no procedure could fix his nerves.
"It was very difficult for me to manage the program and getting treated, but [Central] actually has great options for students who are having medical issues," Phillips said. "I got a tutor from the school that helped me to catch up on tests and had very helpful teachers. As a result, I was able to catch up and maintain my GPA."
A prayer service was dedicated to Phillips from the Malchow family, who are current residents in Hinsdale. The Hawthorne family also took the time to help assist setting it up as well. The prayer took place on Aug. 14 at 7 p.m. and lasted a total of 20 minutes. The message of the prayer was spread by his family members and his friends, especially through social media.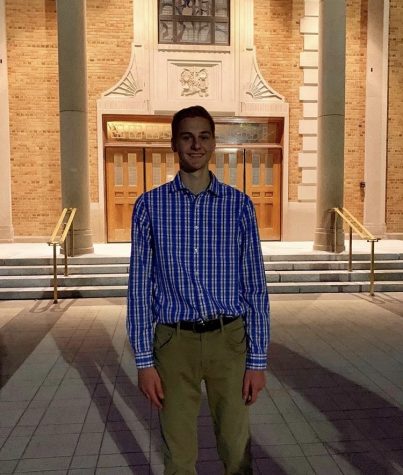 "We would love for everyone to come and support my super cool brother Matthew this Wednesday at St. Isaac's Church," said Kaitlyn Phillips, Matthew's older sister in the message she shared on her Instagram page.
Phillips' friends continued to be supportive throughout the whole process and shared the prayer announcement to get as many people to come to pray as possible. Phillips said it helped him get through his tough moments, when he felt like he didn't want to fight through the program anymore.
"I did attend the prayer service and I was sitting front row with six of our best friends that we always hang out with when we are with Matthew," said Alex Froiland, senior. "The purpose was for him to be blessed as he left to go to Mayo Clinic and for him to see that our community was going to be there to support him and show him that we are all here for him."
Friends and family have also posted updates to social media, and have shared wristbands in support of Phillips' recovery.
Phillips plans to be back from the program this month after being away for three weeks while getting treated. He will be returning to Central after he is fully recovered.
Leave a Comment
About the Contributor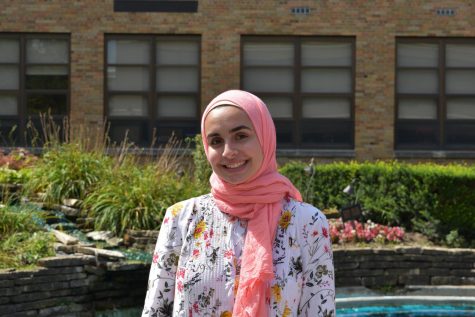 Masah Mourad, Section Editor



Masah Mourad is a senior that loves to eat fries. She enjoys many activities such as traveling, painting, and hanging out with her friends. When...