Ratcliff rocks his way through life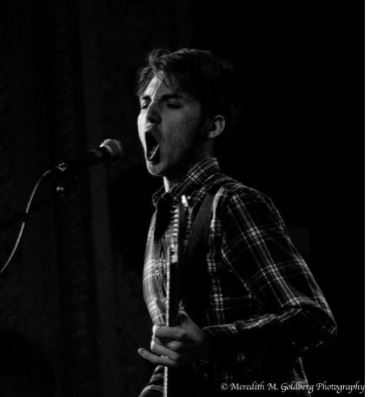 The mass roared, echoing throughout the
Metro
in Chicago, as Colin Ratcliff walked up onto the stage. His vision was in a blur as he stared into the crowd in disbelief of all the faces surrounding him. Every move he made, every stroke of his guitar, and every word he said into the microphone got a reaction from the crowd, it was unlike any experience he had ever been through before. It was pure bliss.
As the show went on he played alongside his band while the vivid lights flashed around him. Following his performance, both The Plain White T́s and Naked Raygun played.
Ratcliff, a senior, is the writer, guitarist, singer, and producer of his band, the
Feel Good Project
. He began playing the guitar more than two years ago, and cannot see his life without it. However, this was not his first experience with music.
Ratcliff started music in fifth grade, with the piano.
"There was a video game that I played and I really liked the song that was in the game so I decided I'm going to learn how to play this video game song on the piano," Ratcliff said.
A few years later, as Ratcliff entered eighth grade his friends developed an interest in guitar, and Ratcliff began to play guitar hero.
"I started learning how to play guitar hero songs on the piano then I was like well maybe I should just learn how to play the guitar. So then later I just decided to teach myself how to play," Ratcliff said.
His friend Andrew Tannebaum, senior, met Ratcliff sophomore year through mutual friends, and they've been friends ever since.
"I remember thinking he was a cool guy and when I heard him play I was really impressed," Tannebaum said.
Tannebaum also plays the drums, bass, and guitar as well as having experience playing in other bands.
The Feel Good Project isn't Ratcliff's first experience in a band, over the summer, he began playing in a group called Makeout Palace while he was at the Berklee College of Music. With this group, he played punk songs, and they created an album together, recording music in their dorm room.
"It was the first time I had done anything like that, so it was pretty fun," Ratcliff said.
When it comes to putting songs onto streaming platforms, Ratcliff is no stranger. He first submits the songs to a publisher where they listen to the song submitted for quality assurance, the publisher then publishes the music to the platforms under the artist's name. The Feel Good Project and some of Ratcliff's other work can be found on most streaming platforms like Spotify, Apple Music, Soundcloud, and more. His songs on Spotify total up to have thousands of streams, and he attributes a lot of this success to his parents.
"They're very supportive, I wouldn't be where I am if I didn't have their support," Ratcliff said.
As Ratcliff continues to play, he plans on attending the
Berklee College of Music in Boston
, and he would like to pursue a career in becoming a traveling musician. To anyone who wishes to pursue a similar career, Ratcliff has one main criterion.
"You have to be dedicated; I don't think anyone who made it in music just kind of liked it. You have to really want to be in it for a while," Ratcliff said.
He finds his inspiration to continue music from the world around him, sometimes writing songs the opposite of how he feels to get into a different mindset.
"If I'm going through a rough time I might actually write happy songs as a way to take myself out of the sad. And sometimes when I'm happy I write sad songs just cause," Ratcliff said.
Ratcliff's songs can be found on all streaming platforms and The Feel Good Project can be found
@thefeelgoodproject1
on Instagram.
Leave a Comment
About the Writer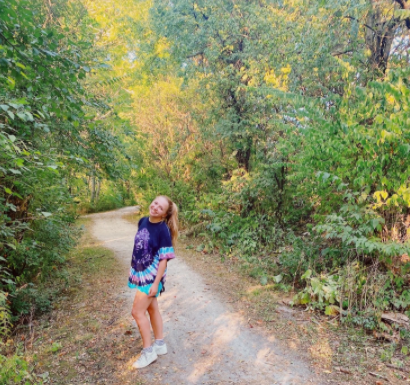 Kara Pearson, Editor-In-Chief
Kara Pearson, senior, is excited to be an Editor-In-Chief- this year. She enjoys listening to music, baking, and working out. At school, some of her favorite...