Seniors at Central share about their college application process
It's that time of the year again when senior students are scrambling to finish and hit that submit button on their college applications. Common early action deadlines are coming up, the first one being Oct. 15. There are a lot of different emotions that come with this and each student is taking their own path in order to manage all of the work with school and extracurricular activities.
Livi Costello, senior, gives us a little more insight into how she is juggling all of these responsibilities. Livi is a member of the Poms team here at Hinsdale Central as well as a ballet company outside of school. 
"I have to complete a dual application for each school which sometimes means traveling to that school for a ballet audition,"  Costello said. "I work on the Common App mostly on Sundays when I don't have anything. I also have to stay up late and do them."
Another senior, Reece Kolke, who is involved in student council, Business Professionals of America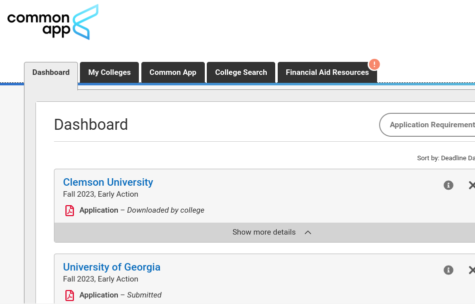 (BPA), and plays on the Varsity football team, has a few different methods of making sure he is getting his college applications completed. 
"I am trying to fit [college applications] in whenever I can," Kolke said. "That being on weekends, study hall, or just late at night on weekdays. Instead of doing things that I do in my free time like watching TV I have to substitute it with college apps."
Senior Katie Cosentino shares her approach to the college application process so far. Cosentino is applying as a Finance or Accounting major.
"Because I'm in Business Professionals of America and volunteer for the Ronald McDonald House, I work on my common apps on the weekends and spend weekdays focusing on school assignments," Cosentino said.
Some students have mixed emotions about finding their new home away from home. 
"I am excited but sad at the same time thinking about having to leave my friends and family next summer," Costello said.
Others are more worried about the application process in general. 
"I am feeling stressed and anxious. Stressed with time and deadlines as well as that it's a big decision I have to make. Anxious as I just want to find out where I get in and where I am going," Kolke said.
With all of the different applications and materials that students have to keep track of, the Hinsdale Central guidance counselors are here to help. 
"We host senior group sessions and individual meetings to see where students are at," said Gia Maniscalco, guidance counselor. "One piece of advice I would give to these senior students is to not procrastinate and to meet with your counselor because every student feels better after coming out of the counselor office."
Deadlines are coming around the corner and emotions are high. These three students show the reality and stressors of this long process. Seniors, as you are working through your applications, you can turn to friends, family, and guidance counselors for support. Senior college planning appointments can be scheduled here.
Leave a Comment
About the Contributors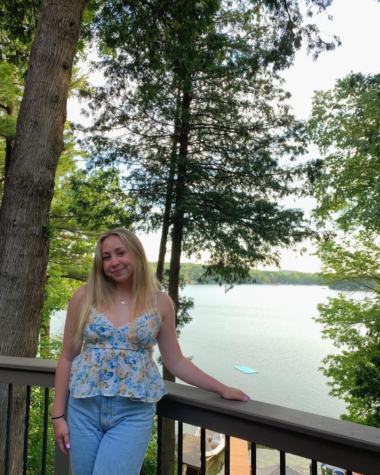 Ellie Ursillo
Ellie Ursillo, senior, is excited to be writing for Devil's Advocate this year. Ellie is a Co-Captain of the Poms team this season and is looking forward...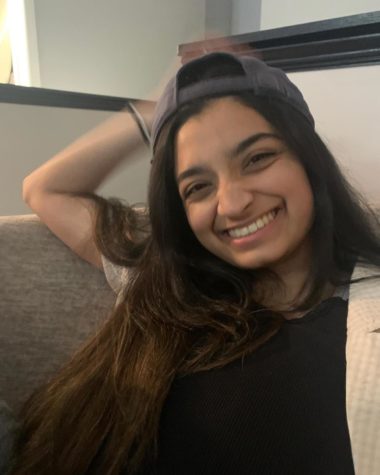 Simrah Qasim, Editor-In-Chief
Simrah Qasim, senior, is excited to be returning to devil's advocate. She loves listening to music, writing, and playing the piano. Along with Devil's...