Snowcoming: Turnabout with a twist
On Saturday, Feb. 4 from 7:30 to 10:30 p.m., Varsity Club is putting on "Snowcoming", which is this year's winter dance. In the past, this dance has been called "Turnabout", where girls ask boys, but this year however, boys can also ask girls. The week leading up to the dance will be accompanied with spirit dress days for the students.
These dress days include pajama day on Monday, white out day on Tuesday, beach day on Wednesday, winter clothing day on Thursday, and spirit wear day on Friday. There will also be free hot chocolate in the cafeteria before school on Tuesday, provided by the PTO.
There are also many new changes to the format of the dance, with new additions and benefits in order to encourage more students to attend.
"This year we are excited to have indoor ice skating. We will have a synthetic ice rink temporarily in the field house along with the dance. Ice skates and socks will be provided for everyone," said Kathryn Hodakowski, junior and co-president of Varsity Club.
In past years, themes have included "black light" theme and "neon" theme, but this year, Varsity Club decided to change the theme to something easier to prepare for.
"We chose this theme for the turnabout dance because it's a little less formal and very timely with the weather. We also haven't had a winter themed dance for a while so I think it is something that the school will be interested in," said Christie Downey, Varsity Club president. "Other than just the general theme, we also have a lot of lights that will be set up. In addition, the first 750 people entering the dance will receive a sound activated LED bracelet that will light up."
While in prior years, planning for the dance began around Homecoming, this year was different because the club had only a month to plan, which led to a more "general" theme than in past years.
"Unfortunately, we only had four weeks to plan out this dance, so we opted for a more general theme, and decided to focus on the execution of the dance and make sure everything runs smoothly while also adding some perks for the students," Hodakowski said.
With such a different style for the theme, many students are interested in experiencing the indoor ice skating aspect.
"I'm definitely excited for the Snowcoming theme, especially with the indoor ice skating rink. I'm still planning on going with a big group of friends and still asking a guy," said Jane Cole, junior. "I always look forward to Turnabout, and even if it is called something else, I'm still excited."
Leave a Comment
About the Contributors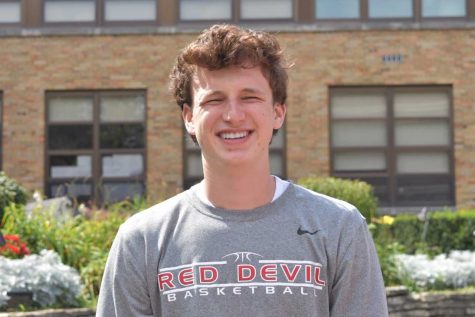 Everett Eck, Section Editor
Everett Eck is a senior who loves the sport of basketball. If he is not playing it, he is probably watching it. When he isn't playing basketball,...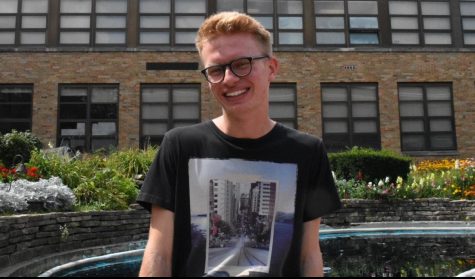 Nick Seda, Section Editor
Nick Seda, a senior at Hinsdale Central, is a section editor for multimedia on Devils' Advocate, whom enjoys traveling the world, taking pictures...